If Instagram developers want some inspiration for a redesigned app, they should look at this. Designer and entrepreneur Stephen M. Levinson (via TechCrunch) checked out the Instagram app and realized he didn't like it. He then applied his designing skills and created this Instagram app concept, which turned out to be pretty cool.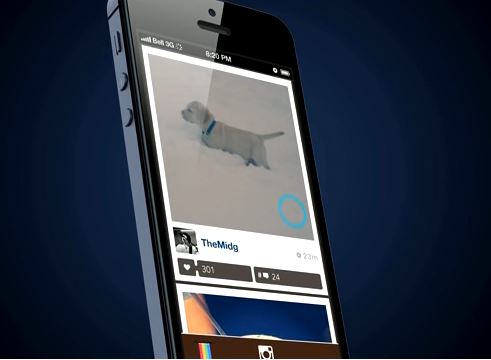 Instagram has come a long way since its release in 2010 and has millions of users right now. It was available as an iOS app at first, but then rolled out to Android and instantly gained millions of additional users. The app has seen at least 2 redesigns so far, a couple of UI tweaks and icon changes as well. This new concept heavily relies on touch gestures and has features similar to the current Facebook app. It's really well made and you should definitely watch it in action below:
You can see there's no top bar and how easy the navigation is with gestures. The bottom row of buttons are all accessible from one single button, which uses extra screen estate and isn't really better than the current Instagram interface. The animations are pretty cool and so are other UI elements. I would love it if Instagram did a redesign for their app and used some ideas from this concept, because that's what most developers do.
Facebook purchased Instagram earlier this year for $1 billion and have slowly started rolling out Facebook-like features to the Instagram app. The app has about 80 million users, most of whom use it everyday. What do you think of this Instagram concept? Do you like the gesture-based navigation? Let us know in the comments section below.