It was widely rumored that Apple would introduce the next-generation iMac at its special iPad Mini event today, and sure enough the fruit company did just this. What was unexpected however, was just how revolutionary the iMac update would be. Although we expected Apple to bump the specs of the iMac, it was not expected that we would see a serious update to the actual design of the iMac. But this is exactly what Apple did… they took what some people consider to be the flagship Mac product, and made it even more extraordinary.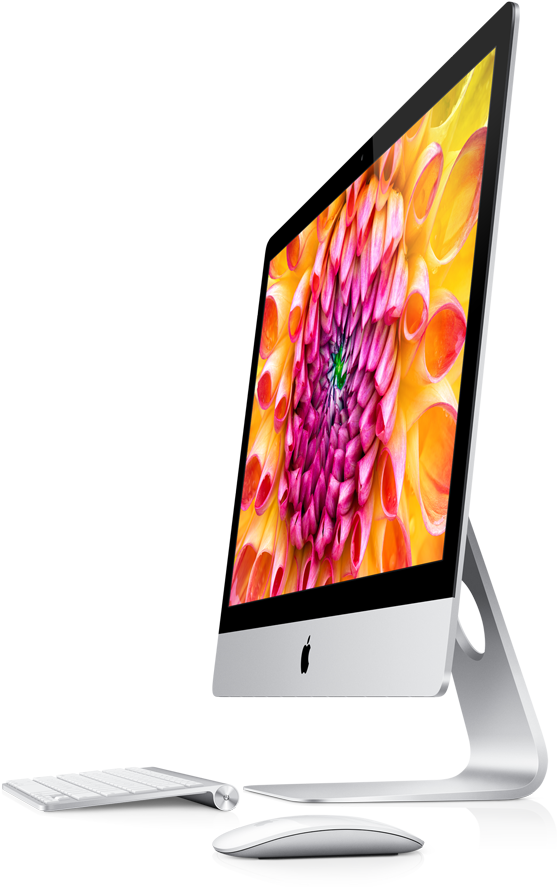 Just how did they do this?
Well, they started by putting the iMac on a serious diet. Apple's new iMac is just stunning 5mm thin (45% thinner than its predecessor) with an edge-to-edge display. Furthermore, the glass is laminated to the display, and every display is individually calibrated using a spectral radiometer. It was joked on stage by Phil Schiller, "there's an entire computer in there."
The new iMac will come in two variants: the 27-inch version with a 2560 x 1440 resolution, and 21.5 inches with a 1920 x 1080 resolution. Despite how thin the new iMac is, it has also had a bump in specs, but keep in mind there is no more optical drive. It will feature i5 or i7 Ivy Bridge processors, up to 3TB of storage and four USB 3.0 ports. Something notable it also includes is a brand new fusion drive that is essentially a cross between a solid state flash drive and a normal hard drive. It contains a 128GB flash drive with your choice of a 1 – 3 TB hard drive. The OS, frequently used applications and documents will be stored on the flash drive, while less used applications and documents will remain on the hard drive.
The new iMac lineup will start at $1,299 for the base version of 21.5-inch version with an i5 processor, 8GB of RAM and a 1TB hard drive. As for the base model of the 27-inch version it will start at $1,799. You can learn more about the new iMac by visiting the official page on Apple's website.