Just when you thought Google was off the hook with last year's Safarigate incident after the Search Engine giant paid the largest FTC fine in history of $22.5 million, it is being reported the situation is far from over. Google reportedly has now just agreed to pay $17 million to settle the issue with 37 other states.
In case you missed what Google was found guilty of, it was tracking millions of iOS and Mac users without their permission… obviously a big no no. This happened because there was a loophole in the way Safari blocked cookies that could be leveraged to bypass the privacy settings of Mac and iOS device owners.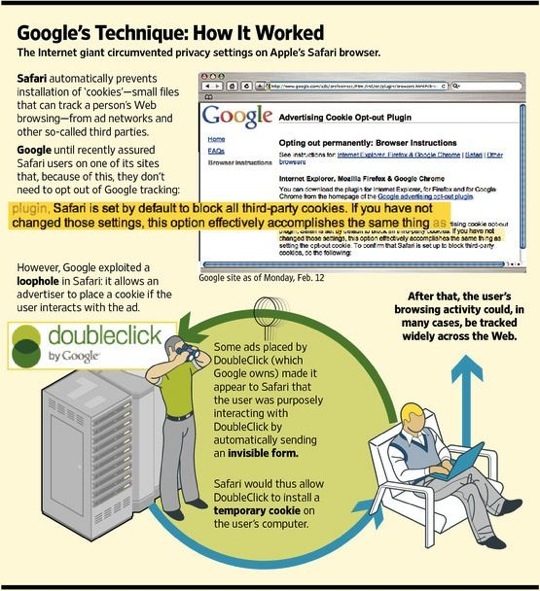 CultOfMac explained how it worked in great detail for all you tech fanatics:
In Safari on the Mac or iPhone, there is an option to always block cookies from third parties and advertisers, but Apple makes an exception on pages where a user has interacted with it in some way: by, say, filling out a form.What Google did was make sure that any time someone did a Google search or accessed one of their pages, Safari would automatically send an invisible form to Google, which would then allow them to install a tracking cookie on any iOS device or Mac even against that user's explicit privacy settings. And once that initial cookie got installed, things snowballed, because a glitch in Safari then allowed an unlimited number of subsequent cookies to be added.
It's certainly was a very shady move on Google's part and not only did the FTC pursue legal action but most of the U.S. states as well that includes: Alabama, Arizona, Arkansas, California, Connecticut, District of Columbia, Florida, Illinois, Indiana, Iowa, Kansas, Kentucky, Maine, Maryland, Massachusetts, Michigan, Minnesota, Mississippi, Nebraska, Nevada, New Jersey, New Mexico, North Carolina, North Dakota, Oklahoma, Ohio, Oregon, Pennsylvania, Rhode Island, South Carolina, South Dakota, Tennessee, Texas, Vermont, Virginia, Washington and Wisconsin.
In order to resolve the issue with the FTC and the various U.S. states Google agreed to pay fines. As mentioned previously this was a $22.5 million fine to the FTC and about $500,000 per state (which by the way Google will make back in the next 2 hours).
How has this effected things around Google though?
Well according to a Google spokeswomen "We work hard to get privacy right at Google and have taken steps to remove the ad cookies, which collected no personal information, from Apple's browsers."