Good news for those of you with a lot of spare change! The popular coin counting service Coinstar, that has machines placed at various locations like malls and grocery stores, has started offering to hand out iTunes gift certificates rather than cash, in the form of redemption codes.
The funds will be added to your Apple ID so that you can buy iOS apps, OS X apps, music, movies and books. For those redeeming iTunes gift certificates, you will be glad to know Coinstar waives the coin-counting fee, so you will walk away with your full balance. Sometimes you will even walk away with an extra $10 when you cash $40 or more, depending on what promotions are running at the time.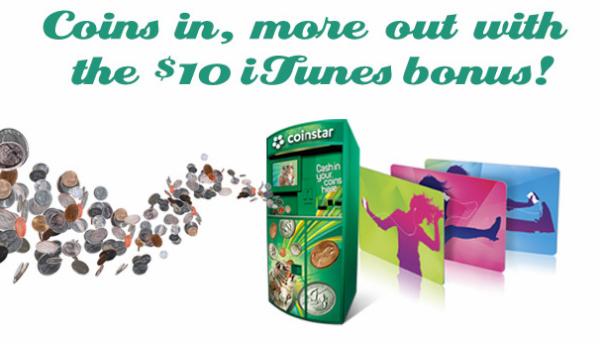 There is a $5 minimum of change required in order to redeem an iTunes gift certificate and only select Coinstar machines across North America are able to offer you this choice. You can use their search feature however, to find a machine with machine the functionality in your area.
So, start saving your change for here on out! You would be surprised how much you can actually save up at the course of a month, which will help you purchase apps, games, music or movies that might not usually be in your budget.