Yesterday we shared with you a short video called 1.24.14 that Apple put together which was filmed entirely on an iPhone 5s multiple countries. This video showcased various things people are doing with Apple products and was shot entirely on the iPhone 5s and then edited using a Mac.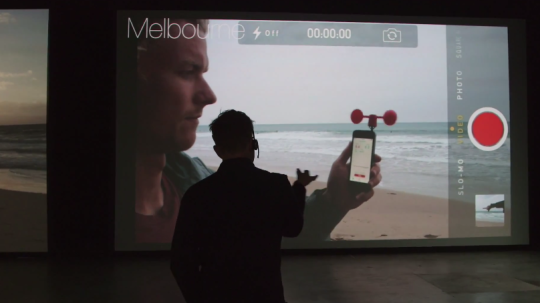 Now the company has released a behind the scenes look at how the film was shot. The footage was collected in a single day at 15 different locations across 10 continents including Melbourne, Tokyo, Shanghai, Botswana, Pompei, Paris, Lyon, Amsterdam, London, Puerto Rico, Brookhaven, Maryland, Aspen, Los Angeles and Seattle.
Apple actually put together a webpage for this short video where it elaborates on the filming process:
On the 30th birthday of the Mac, we directed 15 camera crews across 10 countries to capture the amazing things people are doing with the power of Apple technology. The ambitious film was shot in a single day, entirely on iPhone.

After the footage was shot in each location, it was handed over to Angus Wall, one of the most sought-after editors in Hollywood. Because so much footage had to be edited so quickly — over 70 hours shot on 100 iPhones — he employed a team of 21 editors to piece the story together.

Apple also pointed out that its products including the iMac, Mac Pro, and the iPad were used for editing the video:
In order to direct 15 separate locations filming in a single day, Jake Scott transformed a sound stage in Los Angeles into a command center. He equipped it with an arsenal of Apple products including iMac, Mac Pro, and iPad, along with large projection displays positioned around the room. From there he was able to watch every scene as it was shot, and direct all the action remotely via FaceTime. Many involved in the production believe this innovative approach to a multilocation shoot will be adopted by other filmmakers.
You can take a look at the behind the scenes footage below: