In March we told you about a satirical Steve Jobs movie that would be coming in April called iSteve. The movie isn't going to be your million dollar budget film, rather it is being created by the comedy website Funny Or Die. The website has been known to make some pretty hilarious skits and parody videos, so you can definitely expect iSteve to somewhat make fun of Steve Jobs.
The movie stars Justin Long as Steve Jobs who played in movies such as DodgeBall: A True Underdog story, James Urbaniak as Bill Gates, Michaela Watkins as Melinda Gates and Jorge Garcia as Steve Wozniak, who co-founded Apple. Unlike most of the short skits from Funny Or Die, iSteve will actually be over an hour long, so it will be the website's longest project to date.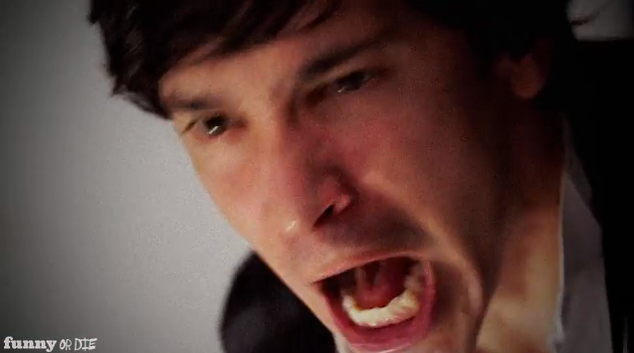 iSteve is actually on track to be released on Funny Or Die on April 15th, and as this date is getting closer it was only a matter of time before a trailer was going to follow. Sure enough Funny Or Die released a trailer for iSteve today and although it doesn't really share much footage of the actual movie, it definitely sets the tone for what the movie is going to be like.
Check out the trailer below and let us know what you think of it in the comments section below.