If you're a fan of flagrant human rights violations, and you're looking for a job in the United States right now, we've got some good news for you: Foxconn may be coming to America. According to a report from Digitimes, the Chinese manufacturer is considering opening some factories in the United States, and they're looking at Detroit and Los Angeles as potential locations.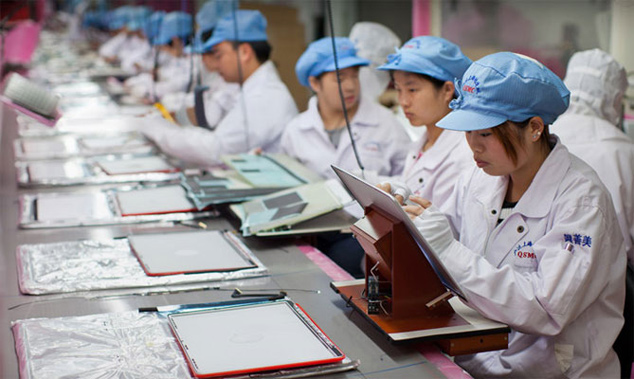 Apparently, the plan is to build mostly automated facilities in the Unites States, so that they can remain competitive despite the U.S.A.'s much higher labour costs than those in China. Rumor has it that they'll have their new American robots building many of Apple's components, including LCD display panels. It's also possible that some of Foxconn's other corporate customers from America will want their good made in these new American factories, so that they can put the good ol' "Made in The U.S.A." sticker on them.
There's no definite timeline on when this move will take place, but Foxconn is already working on recruiting some American engineers to go work in China. Terry Guo, the chairman of Foxconn, says that they're working on a deal with MIT that would result in some American engineering grads heading over to Foxconn factories in China to learn about the manufacturing process.