Shortly after the Federal Communications Commission (FCC) green lighted the use of personal electronics during nearly all phases of flight, the FCC is now considering whether or not to let passengers make in-flight voice calls and use cellular data when above 10,000 feet.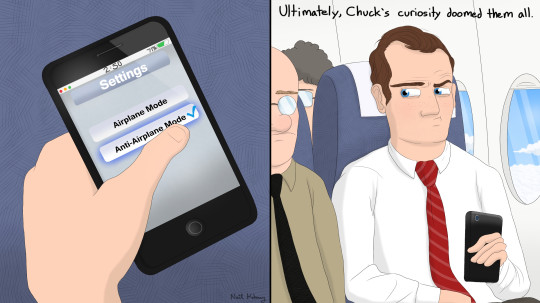 The current regulations require passengers to put all cellular devices in Airplane mode to shutdown radios which could interface with avionics.
The Wall Street Journal reported:
The Federal Communications Commission will propose allowing passengers to use their cellphones on airplanes, people familiar with the matter said.

While phone use would still be restricted during takeoff and landing, the proposal would lift an FCC ban on airborne calls and cellular data use by passengers once a flight reaches 10,000 feet, an FCC official said.
It is worth noting, however, that only specially equipped plans will support making in-flight calls and accessing cellular data if the proposal passes the FCC's December meeting. The process could also take months to rollout, but still it is a step in the right direction.
Mind you then it means you may have to put up with listening to other people's phone conversation while 10,000 feet in the air, so maybe it isn't a good thing… what do you think?