The iOS 6 firmware is no doubt a large update from Apple that includes hundreds of new features. Some of the main new features on the iOS 6 firmware however include new Siri functionality and the ability to use FaceTime over 3G/4G LTE. Now Apple has announced that the iOS 6 firmware will indeed feature Facebook integration. It was mentioned that the fruit company has been working hard to create the best Facebook experience on mobile devices. As such they have took what they have learned from Twitter integration, and created a similar experience for Facebook. This includes logging in from the Settings, sharing from apps like Photos or Safari, location sharing for maps and so much more.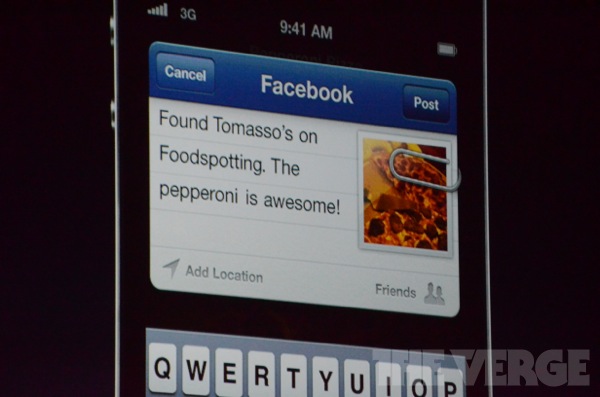 The Notification Center will also feature both Facebook and Twitter integration in the form of buttons that will allow you to instantly post to either one of the social networks. The Apple App Store (OS X And iOS) will also be getting Facebook integration that will allow you to see what apps your friends have liked.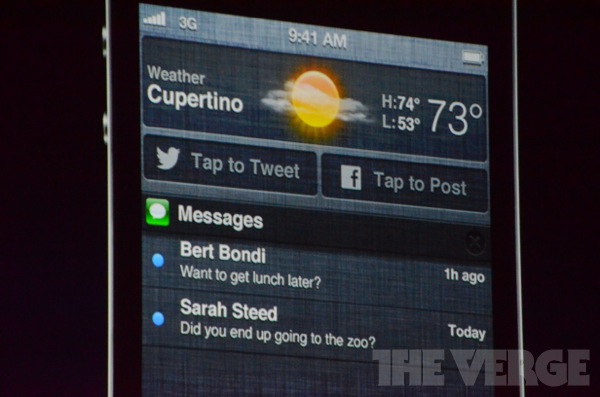 Apple will of course also be making an API available to developers to allow them to integrate Facebook into their applications. Are you happy iOS 6 will see Facebook integration? Share your responses and further thoughts in the comments section below.