I wonder if Mark Zuckerberg sees the irony of strangers following minute details of his personal life, or if his transition to celebrity is what fueled his view, expressed in 2010, that privacy is no longer a social norm. Of course the world hasn't just discovered Mark Zuckerberg: there have been interviews, news articles, and a dramatized portrayal of Facebook's founding story penned by Aaron Sorkin long before this week. But Facebook went public on Friday, and Zuckerberg married his longtime girlfriend Priscilla Chan on Saturday. His status update change was liked by 770 thousand people, some of whom are probably not Zuckerberg's closest friends.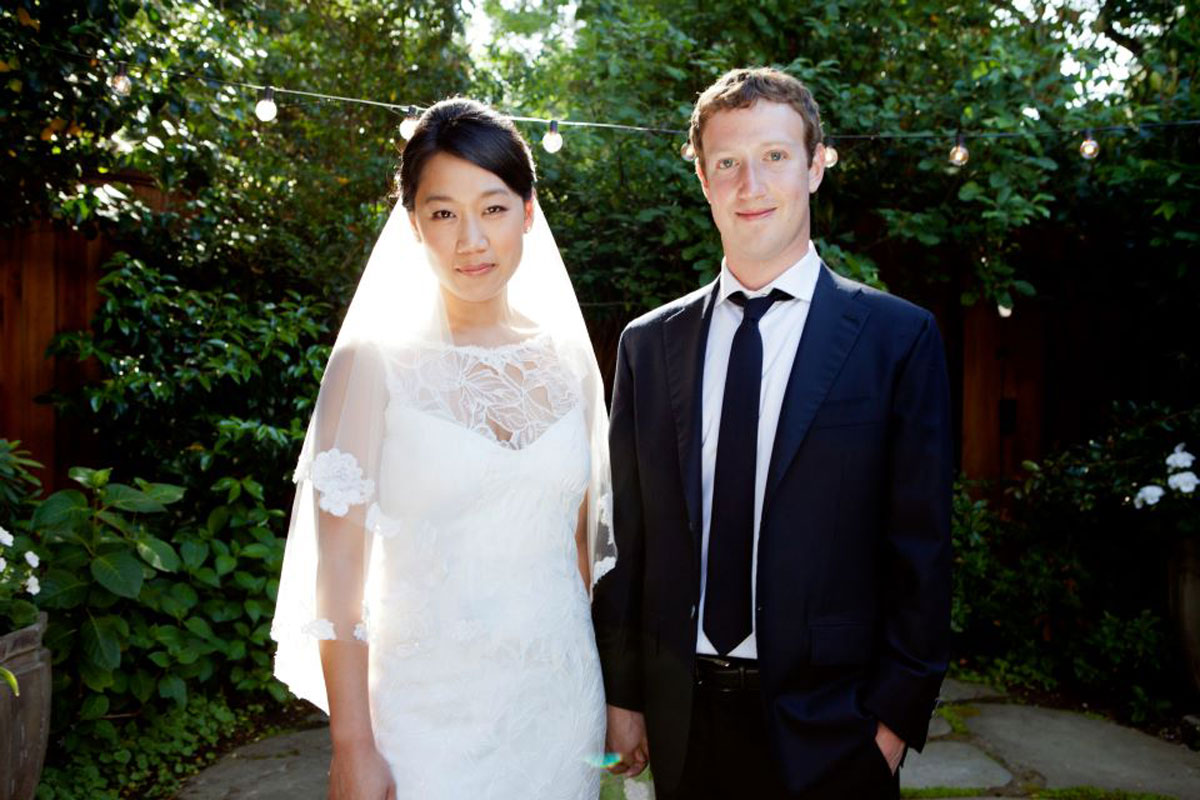 Guests to their wedding thought they were celebrating Chan's graduation from medical school, according to People Magazine. They had a small backyard ceremony (or what passes for "a small backyard ceremony" in Palo Alto) and ate food from their favorite restaurants. For dessert they served chocolate mice from Burdick Chocolate, which they ate on their first date. Zuckerberg designed Chan's ruby wedding ring himself.
It seemed to be a fairly low key wedding, considering that the groom is CEO of a company worth over $104 billion, is 26th richest billionaire as of Friday (according to Bloomberg), and all but claimed that privacy was dead. (The humble ceremony may be intended as a signal that their union isn't about money.) The couple posted their wedding photo on Facebook but it is curiously no longer available at its original link. It has, however, circulated all over the internet.
Regardless of how I feel about some of Facebook's ever-shifting privacy policies, I would like to congratulate Mark Zuckerberg on his success as well as to the happy couple on their wedding.

Would you hold a "backyard" wedding ceremony if you were worth $19 billion? Let us know what you'd do in the comments section below.