Apple is no longer the Most Valuable Company in the world, a title it had held on to since January 2012, when it passed Exxon Mobil in market cap. After yesterdays stock market closing, Apple lost its spot and Exxon Mobil took over to become the Most Valuable company.
Exxon Mobile was the Most Valuable Company in the world last year, but Apple overtook the company in January. And now, Exxon has reclaimed its spot exactly after a year. Apple's Q1 2013 results didn't impress investors, as its stocks kept declining and closed at $439.88 on Friday. If you remember, Apple's stocks were at a record high of around $700 during September. However, the shares started to fall afterwards and reached record lows. The company's total market cap has fallen by at least $250 billion since the stocks started to decline after September.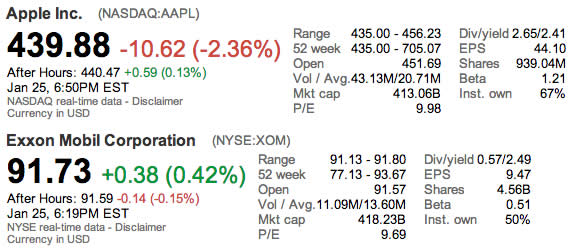 Apple's market value yesterday, was around $413 billion, lower than Exxon Mobil's market value of $418.2 billion. The company's share fell 12.4 percent on Thursday, the worst drop since September 2008. Lately, rumors about Apple cutting down on part orders have been surfacing on the internet, which could have caused in the stock drop. Consumers believe that Apple is losing its edge with smartphones, which isn't really true. They still managed to ship 47.8 million iPhones last quarter, more than 29 percent from last year.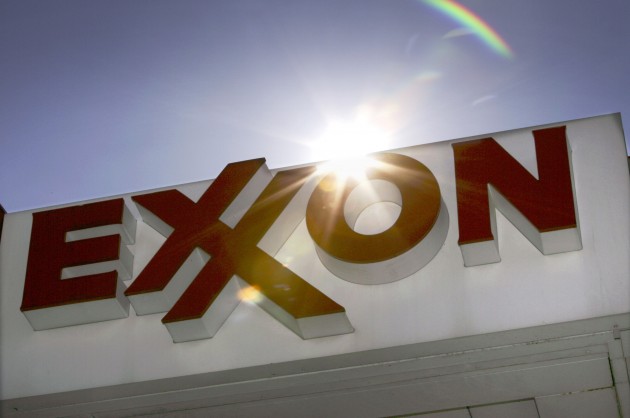 Apple has to do really well this year and release some great products to get back the top position. An upgraded iPhone 5S, iPad 5 and iPad Mini are sure to help. Also, if they release a cheaper iPhone, they'll be able to gain a lot of global market share. But for now, Apple is no more the Most Valuable Company in the world.
[Via Reuters]