For whatever reason, a lot of people really like watching Apple's old (and even new) television ads – sometimes because they're cool, and sometimes to laugh at their misfortune. A lot of the more recent ones are available from Apple's official YouTube channel, but they tend to remove the older ones after a few months to avoid looking dated. All their old ads are now available for your viewing pleasure, though on a new YouTube channel called – appropriately – EveryAppleAds.
The channel is quick to point out that they're not an official Apple channel of any kind, and it's unclear if Apple is going to let this slide. We won't be too surprised if these guys get served a copyright takedown notice at some point in the near future, so if you're into this sort of thing, go watch 'em while you can.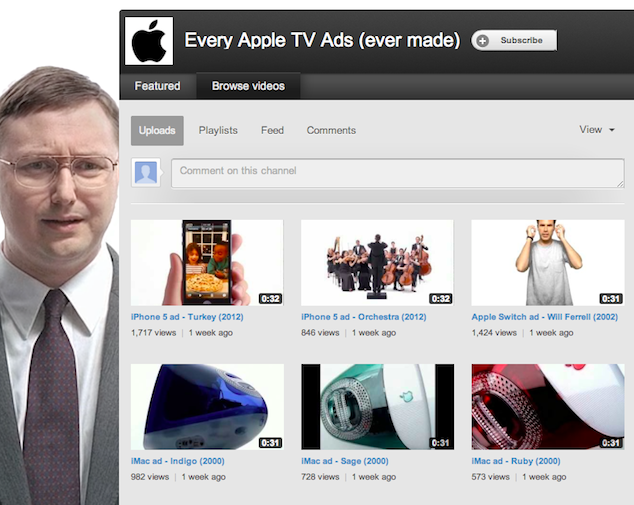 Apple has some incentive to take this channel down, too; it has all their old ads, even the ones Apple themselves would rather forget. Remember those Genius ads from a few months ago that raised so much ire? Yeah, those are on here. So are plenty of other kind of embarrassing TV spots, some of which are silly just by virtue of how old they are. There's even ads on here for those old multi-coloured iMacs with the clear plastic housing.
All the content on the EveryAppleAds channel is organized into playlists for different ad campaigns, and there's almost 500 videos in total. There are worse ways to kill a couple hours.