Legendary automobile maker Ferrari took the opportunity to release some of their financial information for the first nine months of 2012 today, and they appear to be doing pretty good. They sold a bunch of cars, made a bunch of money…and brought on a new board member from a somewhat unexpected place.
Eddy Cue, a man who has worked at Apple for 28 years, most recently as the head of their "Internet software and services" division, has now joined the Ferrari board of executives. As far as we can tell, he's still going to be working at Apple as well, so this may indicate a partnership between Apple and Ferrari is in the works. Apple has expressed an interest in having a greater presence in people's cars before, so this might be a step towards that goal.
Both parties seemed excited about the new arrangement, though few details were given on what exactly Cue would be doing for Ferrari. In a statement released today, Cue said, "I am pleased and proud to become a member of the board. I have personally dreamed of owning a Ferrari since I was 8 years old and have been lucky to be an owner for the past 5 years. I continue to be awed by the world-class design and engineering that only Ferrari can do."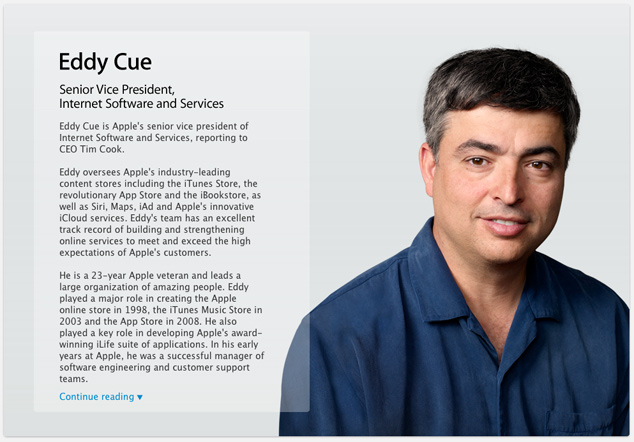 Ferrari's chairman also talked a bit about Cue's addition to the board, saying, "I am delighted that Eddy Cue, one of the main driving forces behind Apple's range of revolutionary products, has now joined our board. His huge experience in the dynamic, innovative world of the Internet will be of great assistance to us."
He definitely does have some serious experience when it comes to internet technologies. He's been the man in charge of iCloud, iTunes and iBooks for quite some time now, and with the recent executive shake-up at Apple, he's now also in charge of Apple Maps and Siri.
Maybe the next generation of Ferraris will have Siri in them…let's just hope they don't have Apple Maps.