Apple doesn't invite everybody to its annual World Wide Developer Conference (WWDC), yet you can watch the whole event right now in high definition. Yesterday, Apple's CEO Tim Cook along with other notable figures, announced the new line up of MacBook Air, MacBook Pro and the next gen Macbook Pro with Retina display. They also announced iOS 6, OS X Mountain Lion and all that's new in both the operating systems.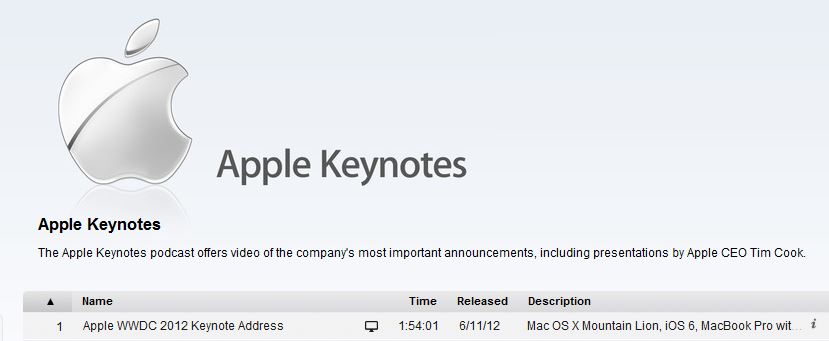 The videos of the keynotes were already available online yesterday, but now they're available for download from the iTunes Store. Watch Tim Cook and others talk about everything Apple as they blow your mind away with the new Retina display MacBook Pro and all the new features in iOS 6 and OS X Mountain Lion. You can now download the complete keynote from the links below or by launching iTunes and heading to the iTunes Store.
Download Apple WWDC 2012 Keynotes 1080p
Download Apple WWDC 2012 Keynotes HD
Download Apple WWDC 2012 Keynotes
Did you watch the whole keynote? Did you like it? Let us know in the comments section.