Apple has officially released a Java update for all Mac OS X computers that gets rid of the Flashback malware. Earlier this week, over 600,000 Mac computers were affected by this malware. We've already provided you with various methods to get rid of this trojan manually, if you were effected that is. However, now you can just install the Java for OS X Lion 2012-003 update and not worry about the Flashback trojan.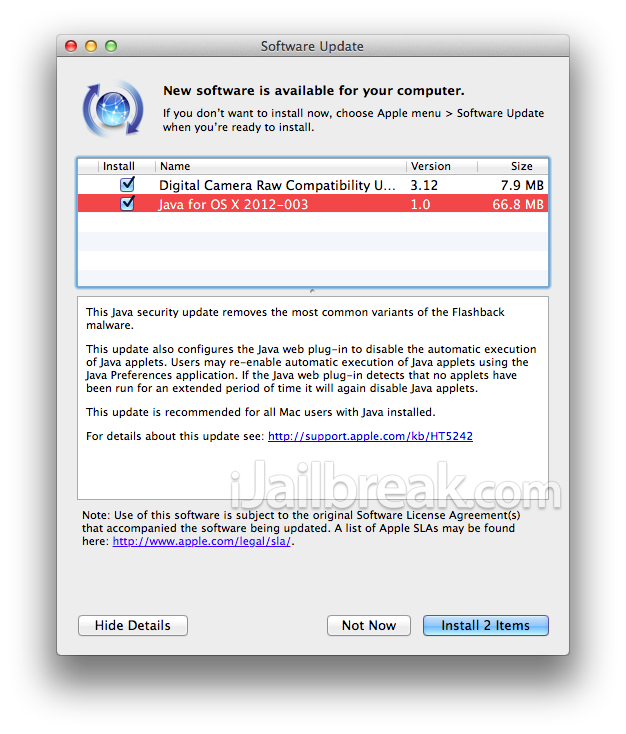 Users still on Mac OS X 10.6 should turn off Java on their browser, to protect their system for any attacks. In Mac OS X 10.7, the update automatically disables Java in Safari. Here's what the update states:
This Java security update removes the most common variants of the Flashback malware.

This update also configures the Java web plug-in to disable the automatic execution of Java applets. Users may re-enable automatic execution of Java applets using the Java Preferences application. If the Java web plug-in detects that no applets have been run for an extended period of time it will again disable Java applets.
You can read more about the update and download the software update from here. This update is pretty much recommended by Apple, so you should probably get it right now. Java for OS X update is now available in Software Update!