iTunes 11 has been widely anticipated since its announcement during the iPhone 5 Keynote. Having been pushed back once, many people were starting to worry that iTunes 11 would be delayed a second time.
Yesterday The WallStreet Journal reported that iTunes 11 would still be released on schedule however, and sure enough it looks like they were correct! Only moments ago iTunes 11 was released and is now available to download for both Mac OS X and Windows from the official iTunes page.
AllThingsD was able to get their hands on iTunes 11 early and has posted some screenshots you can view below.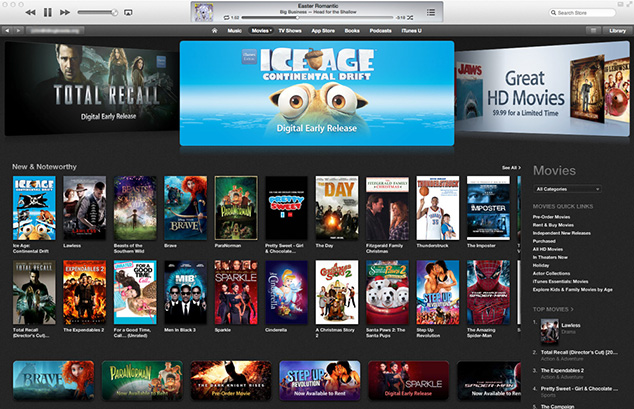 iTunes 11 is a completely remodelled version of iTunes that closely resembles what you would see on an iPad. It includes better iCloud integration, in-store recommendations, redesigned artist pages and an improved Mini Player. This will allow you to do more with iTunes without taking up a full window of screen real-estate. You can learn more about iTunes 11 by visiting the official iTunes 11 page on Apple's website.
What's New In iTunes 11 (Changlog):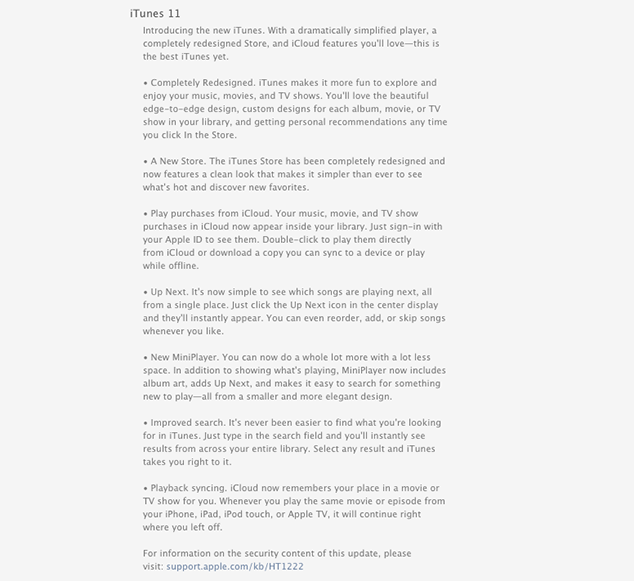 You can download Appe's iTunes 11 from the link below. You can of course also choose to do a software update instead directly on your Windows or Mac OS X computer.
Download iTunes 11 for Mac OS X and Windows [Apple's website]
If iTunes 11 is not currently available for you to download, fear not! iTunes 11 was literally pushed only moments ago and the update can take some time to be pushed to everyone worldwide.