While most of us were excited for Apple to release iOS 6.1 to allow the Evad3rs to release the untethered jailbreak, Apple quietly also pushed out a new software update (5.2) for the Apple TV (2nd and 3rd generation). According to the Apple TV's update screen, the new update includes:
– iTunes in the Cloud: Browse and play your purchased iTunes music directly from iCloud.
– Bluetooth keyboard: Use your Apple Wireless Keyboard to control your Apple TV. See this article for more information.
– AirPlay audio for videos: Send stereo audio from movies, TV shows, and other videos on Apple TV to AirPlay-enabled speakers and devices (including AirPort Express and other Apple TVs).
– Stability and performance: Includes performance and stability improvements with the iTunes Store, AirPlay, Netflix, iTunes Match, and wired Ethernet connections.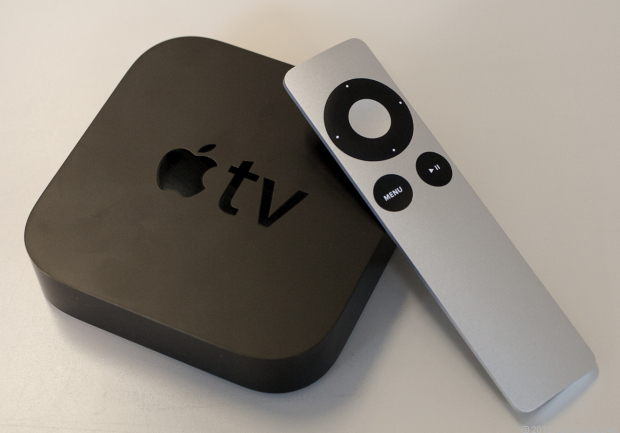 What is more interesting, is the fact that Apple has indicated a new model of the Apple TV to be released, likely a relatively minor update to the 3rd generation. Apple has released three versions of the Apple TV update, covering not only the second-generation (AppleTV2,1) and third-generation (AppleTV3,1) boxes but also a new AppleTV3,2 box.
Apple appears to be referring to the new Apple TV model with a code name of J33I, compared to the J33 code name used on the third-generation Apple TV. Just last month, Apple launched iTunes movies in nearly four dozen new countries, leading many to believe that there is a possibility of the "I" simply indicating that this will be an international version of the Apple TV, but there is no real evidence that this is in fact the meaning of the mysterious addition to the code name.
Most analysts are expecting a new Apple TV this quarter so hopefully we will find out soon. Are there any features that you're looking for in the new Apple TV? Let us know in the comments section below.