Apple seeded the latest beta of iOS 6 to the developers last week. As with every new beta, Apple adds new features, improves existing functionality and fixes bugs. So far, there is not much new with the latest iOS 6 Beta 3, apart from iCloud email addresses, interface changes in stock apps and few others. Here is another new feature that is available in iOS 6 beta 3 – you can now download free apps from the App Store without entering your Apple ID password.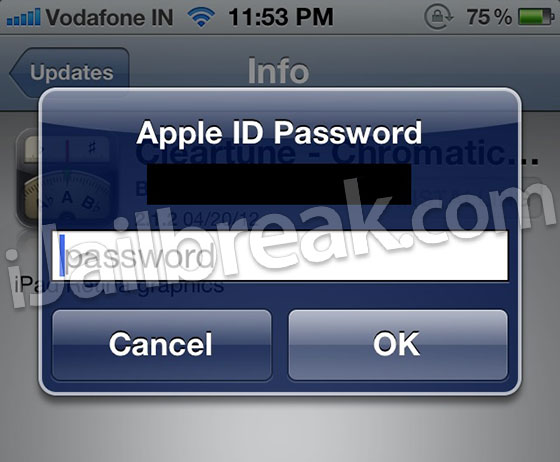 With Apple's latest iOS 6 Beta 3 firmware for developers, the ability to download free apps without a password is here. Normally you would have to enter your Apple ID password to download an app from the App Store regardless of whether it is paid or free. Now, with free apps, the process doesn't require a password. In iOS 6 beta 1, users were able to download app updates and previous purchases without having to entering a password. In beta 3 that feature is available for free apps as well. So, from now onwards you will only need to enter your Apple ID password when downloading a paid app.
According to iH8sn0w, the iOS 6 beta 3 firmware is due to expire September 30th 2012. If you're a developer and haven't tried this yet, you should. Also, let us know if you find other new features in the comments.