Though Firefox 6.0 was officially set for release on August 16th, it has been discovered that the final version Firefox 6.0 is currently available to download for Windows, Mac, and Linux through Mozilla's FTP servers. Meaning you can download the official version of Firefox 6.0 that was set for release next week right now for Windows, Mac, and Linux.
The new version of Firefox has the same GUI (graphical user interface) as Firefox 5.0, but has been reported to increase browsing speeds by up to 20%!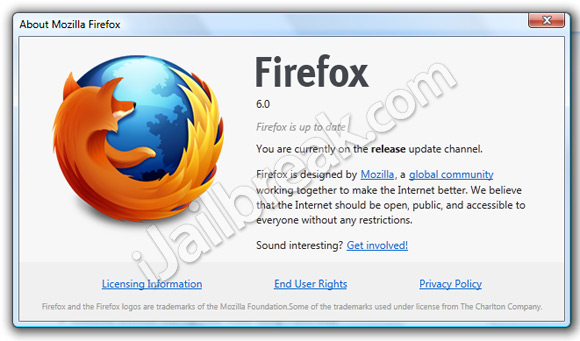 You can take a look at Firefox 6.0's changelog below:
The address bar now highlights the domain of the website you're visiting
Streamlined the look of the site identity block
Added support for the latest draft version of WebSockets with a prefixed API
Added support for EventSource / server-sent events
Added support for window.matchMedia
Added Scratchpad, an interactive JavaScript prototyping environment
Added a new Web Developer menu item and moved development-related items into it
Improved usability of the Web Console
Improved the discoverability of Firefox Sync
Reduced browser startup time when using Panorama
Note: Mozilla did not update Firefox 6.0's welcome page in this final release of Firefox 6.0, thus you will still be shown Firefox 6.0's beta welcome page.
You can download Firefox 6.0 by clicking one of the download links below…
Let us know what you think of Firefox 6.0 in the comments section below…