We already reported that Apple was gearing up to release 4k Thunderbolt displays and possibly even bring 4k standard to the iMac and now we have even more proof. Dell has just launched a 24-inch 3840 x 2160 4k Ultra HD display that will retail for $1399 and a 32-inch model at the same resolution which will be available for $3499. In early 2014 the company also plans to introduce a 28-inch 4k display that will be priced under $1000.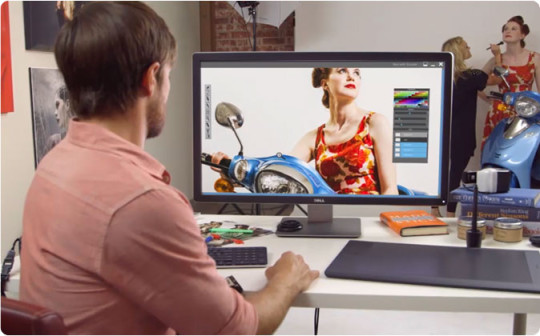 Considering all the displays have the same 3840 x 2160 resolution it means they have varying pixel densities ranging from 140 pixels per inch (ppi) on the 32-inch model to 157 ppi on the upcoming 28-inch model and 185 ppi on the 24-inch model.
The flagship Dell UltraSharp 32 Ultra HD Monitor delivers stunning screen clarity and detail with Ultra HD 3840 x 2160 resolution and high pixel density on an expansive 31.5-inch screen. Dell's largest monitor allows for easy multi-tasking and viewing multiple applications side by side, and its ultra-wide viewing angle ensures that images and colors remain consistent regardless of the perspective. Designed for graphic designers, video and game developers, CAD/CAM designers, engineers, photographers and other power users, the Dell UltraSharp 32 Ultra HD Monitor provides an exceptional, high performance viewing experience.

With the same remarkable, pin-point clarity, the Dell UltraSharp 24 Ultra HD Monitor, users can enjoy color consistency and precision from virtually any angle thanks to an ultra-wide viewing angle on a 28.3-inch screen. The UltraSharp 24 Ultra HD Monitor allows customers to see more and do more with uncompromising picture quality that facilitates multi-tasking on a screen that delivers four times more data than a Full HD monitor.
The 24-inch and 32-inch display will support refresh rates of 60 Hz over DisplayPort 1.2 and 30 Hz over HDMI. There will also be a variety of other ports like HDMI, DisplayPort, Mini DisplayPort, four USB 3.0 ports, and a media card reader.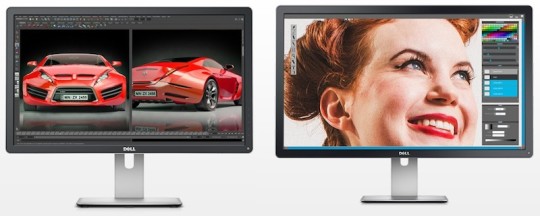 So how does this relate to Apple's 4k displays?
Well it just goes to show how 4k displays are coming down in price and it will be feasible to release a 4k Thunderbolt display in 2014 along with possibly making it come stock in the iMac.