Product designer & developer, David Wu woke up one day and decided to completely renovate his home study. Where did he take inspiration from in this renovation? Well, Apple of course! In three months Wu transformed his home study into a mini Apple Store, as some would call it, but I think it is safe to say this is the office of any Apple fanboy's dreams.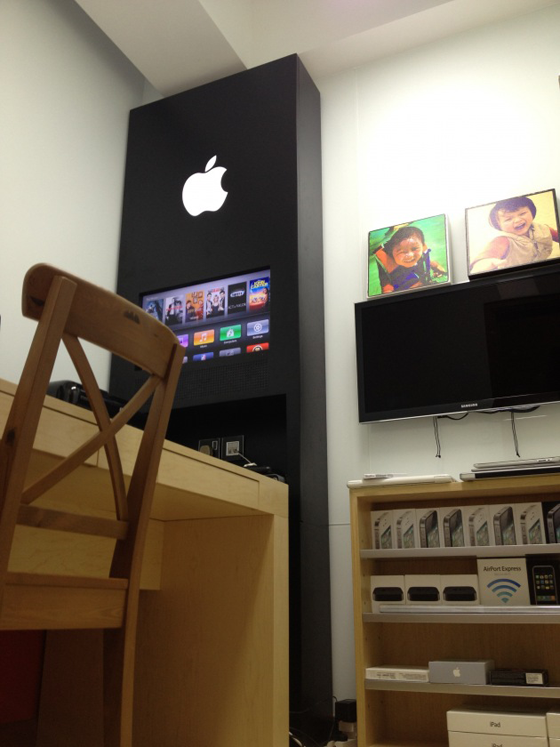 The first thing that probably jumps out at you in the picture shown above is the black Apple pillar. Wu elaborates "the Apple pillar structure complete with lit up Apple logo and built-in LCD screen is the room's feature. I run my Apple TV into this screen and often just let it run through the screensaver."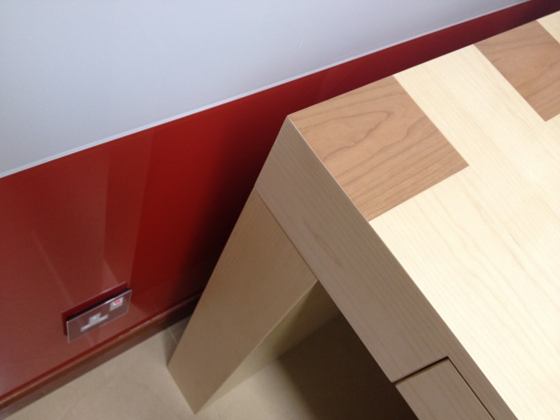 As for the desk, it is made of Fetzer Maple wood and incorporates the familiar interlocking pattern. The only real difference between this desk and the desk found in an Apple Store is that the drawers are real.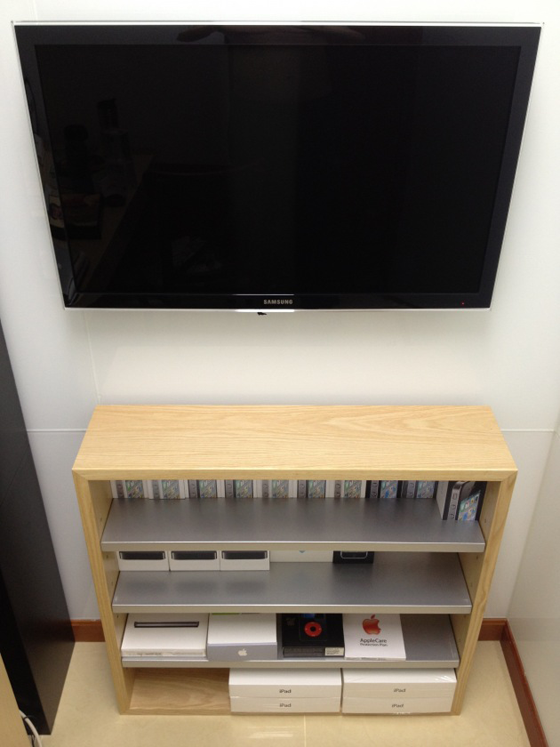 Another iconic element to Wu's home study is that replica product cabinet, "[the] Product Cabinet [is] complete with most (not all) of my Apple products I have bought over the years and managed to retain their boxes. Shelves are silver anodized and heat-treated for soft shine and finish and more importantly to match the Store cabinets."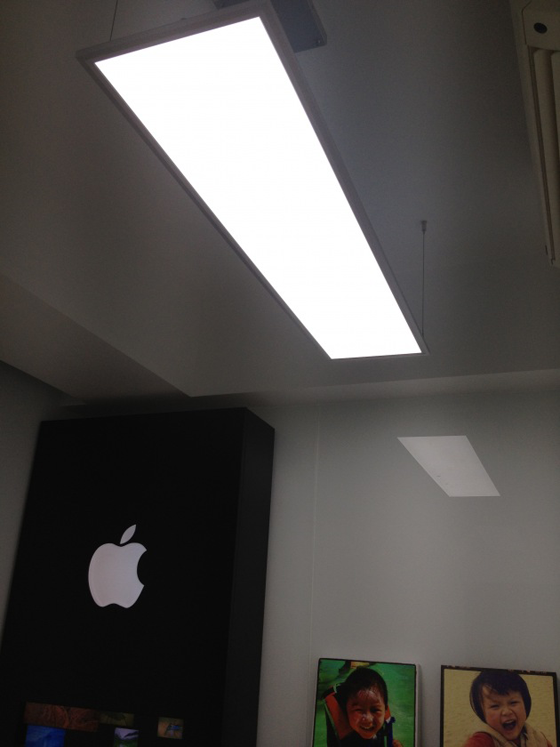 To top everything off a wire-hung light panel can be found to light up the room and give it a spacious feel of the Apple Store. I would say David Wu has really created an office that many people will be envious of. He better be "careful" though… he doesn't want to be involved with Apple's lawsuit frenzy.