It has been discovered by Jason D. O'Grady of ZDNET that the Lightning cable is prone to corrosion. O'Grady discovered several forum reports of the issue happening to multiple Lightning cable owners. Some of those owners were able to exchange their cables for new ones, while  others were denied an exchange because the representative suspected water damage was the culprit.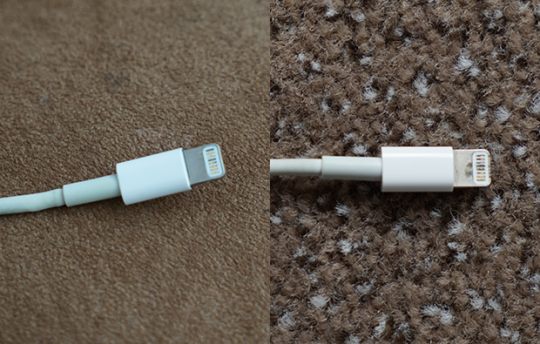 Personally I have not experienced corrosion issues, but I have found the Lightning cables to be less durable than the previous 30 pin connectors. I have gone through 3 cables over the last year or so, and never had any issues whatsoever with the 30 pin connectors.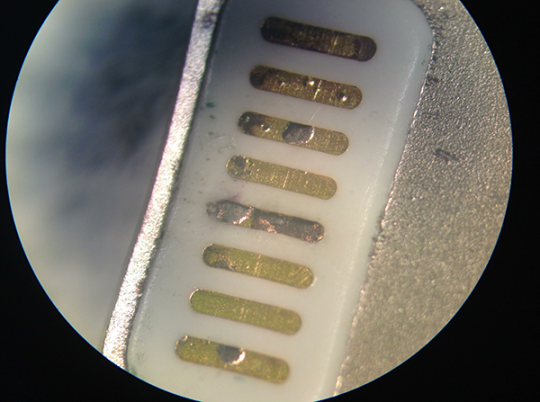 One of the Apple forum members actually examined his Lightning cable under a microscope and discovered that the damage is present on select pins of the cable. He proposes two scenarios that could be causing this corrosion:
Two gold electrodes placed in an aqueous solution with a positive voltage on one wire and ground applied to the other will corrode the positive gold electrode away
Electrical arcing causing the corrosion (originally I dismissed this as it is just USB – i.e. 5 V /2 A max)
Most people reported the corrosion damage after one month of use. Have you experienced corrosion related issues with your Lightning cable? Let us know in the comments section below.