The glass used on most smartphones isn't just any ordinary type of glass, rather a special type of glass made by a company called Corning. Corning's Gorilla Glass has already been through two iterations, and now according to Engadget, at CES 2013 Gorilla Glass 3 will be announced.
The official press release for Gorilla Glass 3 explains that it has been improved at a molecular level with a new feature by the name of Native Damage Resistance (NDR). What does NDR do? Well, NDR promises to give Corning's Gorilla Glass three times better scratch resistance and of course increased toughness. In fact, Gorilla Glass 3 features a 40% reduction in the number of visible scratches and a 50% boost in retained strength after the glass becomes flawed. This obviously doesn't mean your smartphone will become bullet-proof in 2013, but it will become a heck of a lot stronger.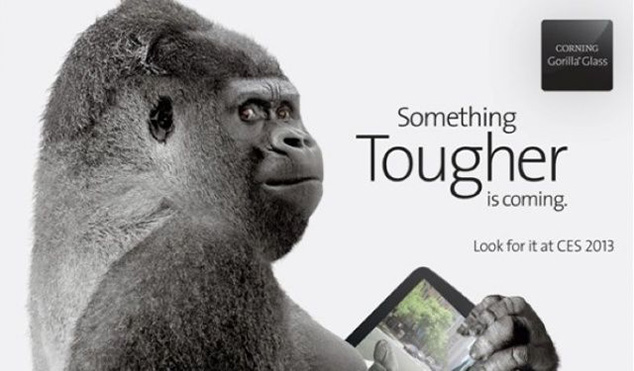 You will be able to find Corning showing off Gorilla Glass 3 at CES in Las Vegas next week, with likely some demos on just how durable the glass is. We will be sure to share videos with you when this becomes available.