Looks like last months report on Apple implementing split screen view on the iPad is true after all. The company did not mention such a feature at WWDC last week, but new code in iOS 8 reveals that Apple has indeed been working on bringing split screen view to users.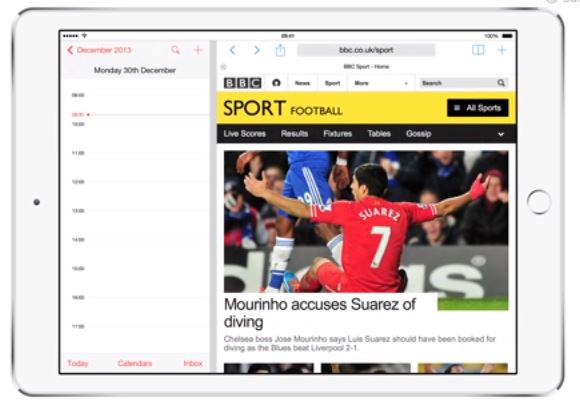 iOS developer Steven Troughton-Smith has come across code in the iOS 8 SpringBoard that suggests that a split screen multitasking feature may be coming to the iPad. Split screen view would allow users to run multiple apps in a side-by-side view. Microsoft's Surface tablet could do this from the start and they've even poked fun at Apple for not having the ability to truly multitask.
According to the developers findings, the iOS 8 SpringBoard has support to run more than just two apps in side-by-side view. The interface is dynamic in nature and apps can run in 1/2 size, 1/4 size or 3/4 size depending on the requirement. A jailbreak tweak by the name of OS Experience has already brought this feature to the iPad. 
Recently, a concept made by Sam Beckett gave us some insight on what this split screen multitasking could look like on the iPad. Check out the concept video below:
Apple users could do with a split screen multitasking feature on the iPad. Perhaps Apple will bring this to a newer iPad Pro or a later version of iOS 8.
Who here thinks this feature should have been available for the iPad from the start?