A couple days ago we told you it was the Mac's 30th anniversary and to go along with the celebrations ABC aired an interview. This interview was done by its own David Muir and CEO Tim Cook. Two other Apple VPs Craig Federighi and Bud Tribble were also present, but Cook was the one who did most of the talking.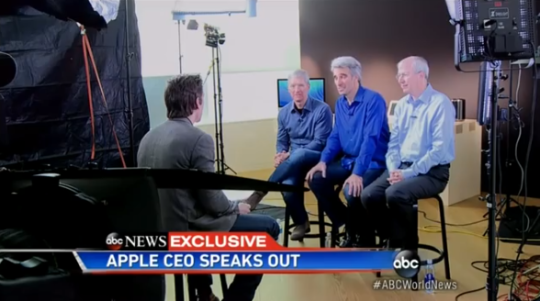 Although it wasn't a long interview it is definitely still worth checking out. Cook briefly touches on the new Sapphire Glass plant in recently opened and also major issues such as the recent NSA surveillance scare.
Tim Cook rarely gives interviews with his last TV appearance being on NBC's Rock Center in 2012, but with the Mac's 30th Anniversary Cook and other Apple executives has been active in the media over the past week or so. With another example being MacWorld's interview with Federighi, Tribble and Phil Schiller on the future of the Mac.