Despite multiple setbacks things are looking up for Apple's 'Spaceship' campus that will touchdown in Cupertino in 2016 as long as everything goes as planned.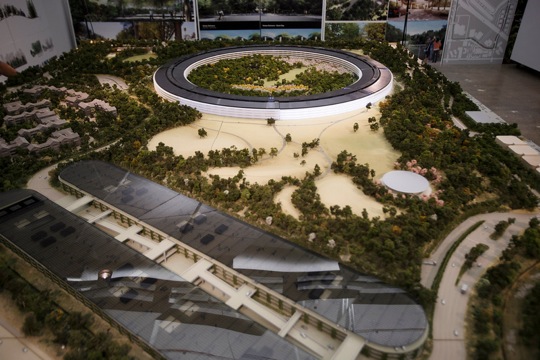 All that Apple has yet to get approval from is the city council and they can begin construction. In order to ensure the Fruit Company gets the go ahead from city council it began sending out brochures to residents asking for their support and have even built a 3D model of the campus.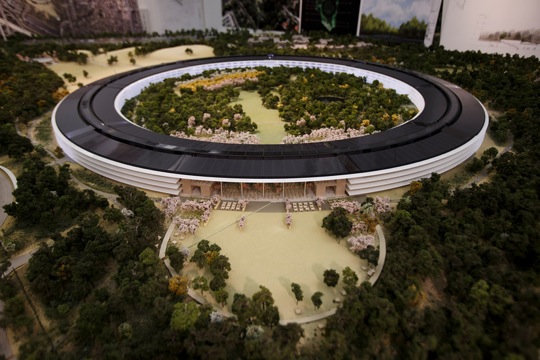 Chief Financial Officer Peter Oppenheimer and Senior Director of Real Estate and Facilities Dan Whisenhunt showed off this model to the Mercury News. And this is what Peter Oppenheimer had to say regarding the project:
"You see the energy and the love and the attention to detail that we've put into this," he told this newspaper during a sneak-peek of a top-secret, living-room sized model of the building. "We have treated this project just as we would any Apple product. And this will be a place for the most creative and collaborative teams in the industry to innovate for decades to come."

"The concept of the building," said Oppenheimer, "is collaboration and fluidity. It'll provide a very open-spaced system, so that at one point in the day you may be in offices on one side of the circle and find yourself on the other side later that day."
Upon completion the building will be over 2.8 million square feet and will encompass around 12,000 employees. The main building will have curved glass windows, a massive parking structure with solar panels and additional buildings for an auditorium, a fitness center and R&D. This all was of course the brainchild of Steve Jobs who first introduced the campus at a city council meeting in 2011.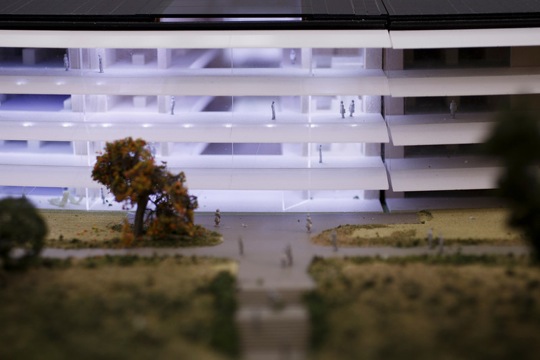 As long as the plans get approved by city council Apple plans to break ground shortly after the campus is approved and it is still on track for a 2016 opening.