Bruce Willis And The Daily Mail Don't Realize That iTunes Music No Longer Uses DRM
According to the Daily Mail, Bruce Willis is considering a court battle against Apple in order to allow his children to inherit his music in the event that he dies. As Willis' lawyers understand that music on the iTunes store isn't purchased but technically rented and that Apple has the ability to shut down iTunes accounts of buyers who the company believes are transferring songs to others. This article sounds like it came from an apocalyptic alternate reality where Apple didn't decide to remove DRM from all their music in 2009, but is it?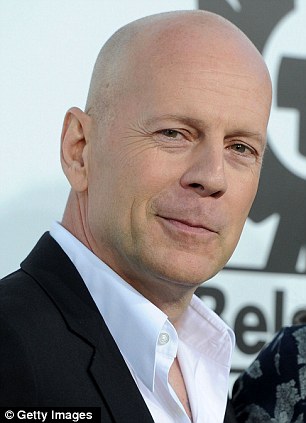 If this article and potential lawsuit was about anything from the iTunes Store other than music, they'd have a stronger point. But music and other audio sales are the only items in the iTunes Store which aren't subject to software DRM. While purchased songs are watermarked with the buyer's email address and credit card number to discourage file sharing, this shouldn't affect anything in software. The music can be converted to other formats, and even dragged and dropped out of iTunes.
Even if Bruce Willis is only talking about music he purchased before 2009, he can upgrade each and every one of his legacy DRM'd music files to iTunes Plus for under $0.30 per song. This won't only unlock the DRM, such that the music will be playable even on his daughter's Zune, but will also replace the old 128 Kbps audio with a high fidelity 256 Kbps recording.
If this was a complaint over the inheritance of Angry Birds or his collection of Game Of Thrones episodes, I would be siding with Willis. The problem is, he can already give all his music to his daughters and anyone else he trusts with his email address and credit card. Whether or not they are said to 'belong' to him, by the terms and conditions of iTunes, doesn't change the fact that he has the files and can effectively do whatever he wants with them. Unless the files get seeded over BitTorrent, I can't see how Apple could even think to go after him.
Do you still have old encrypted iTunes tracks? Tell us which songs you're still listening to in 128 kbps in the comments section below.
Make sure you stay subscribed through our social media feeds, so that you never miss a beat, by liking us on Facebook, following us on Twitter and joining our circle on Google+.
Hey, you! Join the iJailbreak Insider for weekly newsletters, Jailbreak alerts, contests and more. (No spam, we promise)