There you are, ready to make your next electronic device purchase, and that seed of doubt starts to grow. "What is the return policy? Can I bring it back if It breaks? What if I don't like it after 15 days? Am I stuck with it for life? Am I really ready for this commitment?" Take a deep breath. You're not alone. There are others, including myself, who suffer from cold feet when it comes to purchasing items from a big name store, pouring my hard earned money into the item, and then wanting to desperately return it because its crap.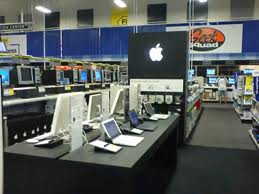 Some of us get caught up in a short return window, with most stores offering a return policy anywhere between 15-30 days. I am not a big Best Buy fan mostly because I purchase everything online, but I can see that they are starting to at least try and be more returning friendly.
Best Buy has decided to bump up its 14-day full refund on returns to a whopping 30 days. You will also now be able to add iPads and Macs to the policy. Best Buy is also ridding itself of customer restocking fees.
This change in policy looks to follow the large sale of discounted iPad 2s. I think Best Buy is offering the $50 discount and changing its return policy to entice more customers to buy their products. I mean honestly how often do you plan on returning something you buy at the store? I usually have a contingency plan before I buy anything, and know what I want to buy when I get there. It does makes me feel a little more comfortable knowing I have a larger window to return items I buy from Best Buy, but I usually like to have that larger window to cover and unexpected damages that might arise.
Leave a comment in the comment section below.  Tell me what you think about the new policy change Best Buy is making and how it might affect your purchasing decisions.