Beats Electronics has been running a new ad for their Solo 2 headphones that features the iPhone and the MacBook. This ad comes after Apple's acquisition of Beats and shows us how some of the best Football players in the world use Apple and Beats products to get ready for a game.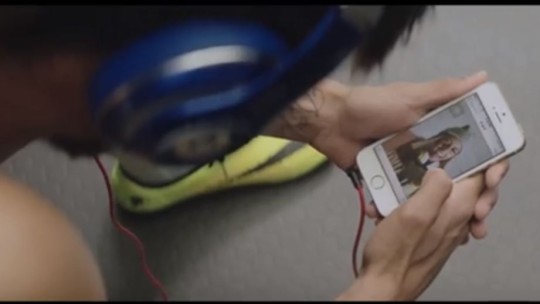 The ad is basically a World Cup feature that shows various top level players before the start of a game. There's a lot of pressure and expectancy from these players, and this ad shows how they cool off with the help of music using Beats headphones. The song playing in the background, Jungle by the X Ambassadors and Jamie N Commons, fits this video well. The ad is titled 'The Game Before the Game' and the description says:
'Before the goals, before the glory, there is an unseen game played in the locker room. Watch how the best prepare for greatness with Beats SOLO2 and Studio. This is how the game is won."
Apart from all the Footballers, the ad also features big music names such as Nicki Minaj and Lil Wayne. You'll see glimpses of the iPhone 5s and the MacBook Pro/Air throughout the video and also the Beats Studio headphones. Check out the full 5 minute ad below:
Beats makes some nice TV spots, similar to Apple, featuring more on how people use their products. Of course, there are better headphones that cost less than Beats, but they don't have ads like these. Marketing is key and Beats knows how to sell their products. That's probably why Apple bought Beats!
How do you like this ad? Do you use any of the Beats headphones with your Apple products?