Ashton Kutcher was the star in JOBS, a biopic about Steve Jobs, that will be hitting cinemas August 16th. In a recent interview on The Tonight Show with Jay Leno Kutcher revealed how he actually passed up an opportunity to meet "the Leonardo da Vinci of our generation" about 6 months before his passing.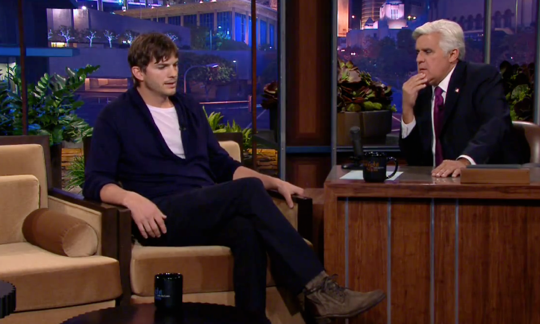 In the interview Kutcher talked about how he felt that he took Jobs "for granted," and just how he felt after his death. Kutcher said "For me, I'll never forget the moment I heard that he had died. pulled my car to the side of the road and took a moment, and I got home and realized that all the relationships I have in my life are held together by glue that he laid down." 
For this reason when Kutcher got the script from JOBS he wanted to "ensure that his legacy was told from someone who admired him." Check out the emotional clip for yourself in the video embedded below and share your thoughts in the comments section.