If you take a look at Apple's official website you will notice that it doesn't really convey the flat design of iOS 7. It is kind of a mix of a bunch of different design styles depending on the landing page. I am in no way saying the website is poorly designed, but have you ever wondered what a flat version of Apple's website would look like.
I'm assuming not… but still, now that you are pondering this in your head, you will be glad to know that Milano, Italy-based user interface designer Sebastiano Guerriero has recently envisioned how Apple could improve its current website and it is quite amazing to say the least.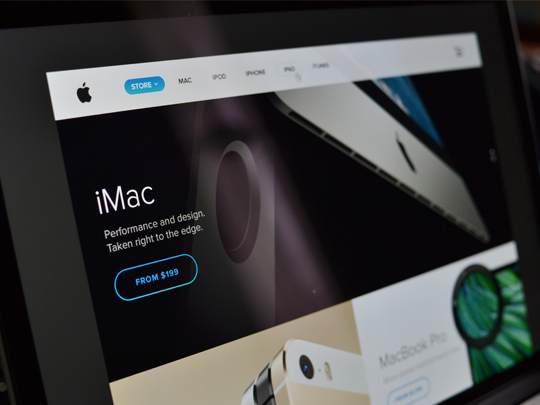 If you look at the concept below you will see there is a large focus on images with less text and single-coloured buttons that much resemble the design principles of iOS 7. I am a huge fan of the navigation, and love the fact that iMacs are only $199 (one can dream right?).
Guerriero wrote on his Dribble account that he is working on an experimental re-design of the App Store as well so we will keep you posted once he finishes that.
What do you think of this concept? Should Apple's web team be taking notes or do you like it the web it is?