iWatch rumors refuse to die and as such it is safe to assume it is no longer a question of if, buy when.
Today we get some more insight into Apple's future product plans from Cantor Fitzgerald analyst Brian White, who claims to have a much better idea of what to expect from the Fruit Company after meeting with a component supplier. When it comes to the iPhone 6 and what 2014 has in store for Apple's smartphone lineup, he indeed also believes we will see a larger iPhone, specifically one 5-inches.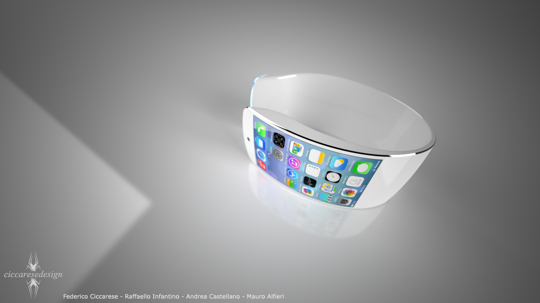 More interesting, however, was his thoughts regarding the iWatch:
Our contact also discussed the 'iWatch.' Although thoughts around the 'iWatch' have been widely covered by the media, this potential device has yet to be launched, and the use case discussions have been rather rudimentary.

As an Apple supplier, our contact offered insight into the 'iWatch' and described this potential new device as much more than an extension of your iPhone but as a multi-purpose gateway in allowing consumers to control their home (i.e., heating/cooling, lights, audio, video, etc.). We found this discussion interesting as it opened our eyes to why the 'iWatch' has the potential to appeal to a much broader audience of consumers than just another mobile device.
It is worth noting that White has a rather spotty history in correctly predicting Apple's plans, but it is an interesting notion nevertheless. Can you imagine walking through your house being able to turn lights on and off, control the temperature and play some music all from your wrist?
What this rumor from White does have going for it is the reports that Apple purchased the automation startup R2 studios. But again this is quite far fetched considering until today Apple's iWatch was expected to be nothing more than a fitness tracker with iPhone connectivity.
What are your thoughts about all of this? Drop us a line in the comments section below.