Yesterday we reported how Apple's 64-bit A7 chip caught the semiconductor industry with their pants down, and now new reports have come in today that Apple could be looking to build the A8 chip on revolutionary 14nm process.
The reason why this is so revolutionary is because the current A7 chips are based upon a 28nm process and after that comes 22nm, not 14nm… meaning if Apple did release a 14nm A8 chip it would be a leap of about two technology nodes. This would give the iPhone and other iOS devices a huge boost in both speed and power efficiency.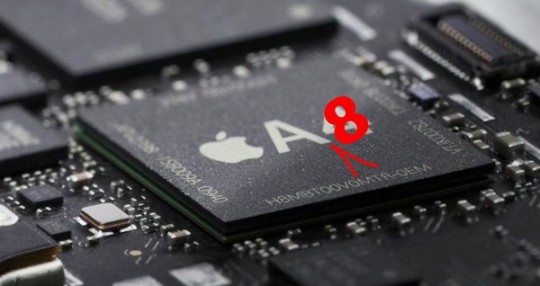 DigiTimes was the first to report future A-series chips would be built with a 14/16nm process, with TSMC building 60-70% of them and Samsung picking up the rest of the orders.
Now even CNET has reported the same thing, that TSMC is actually already making Apple A-series processors, possibly in limited trial runs.
A lot of people are finding this hard to believe, but then again when we initially reported on the rumor that Apple's A7 chip could be 64-bit versus 32-bit there was a lot of skepticism. The only thing I find hard to believe with these reports is that TSMC is going to handle 70% of all the orders.