AppleInsider reported on a patent Apple was awarded today, which may directly relate to the iPhone 5 and its new lightning connector. The patent (which was filed in 2008) is for an adapter which can bridge connections between incompatible devices. This could allow devices with one dock connector to interact with devices that use a different connection standard; for example the iPhone 5 and the 30-pin dock connector. You might be thinking, "So what? That's the Lightning to 30-pin Adapter that Apple is selling for $29. They launched that along with the iPhone 5." Perhaps, but there's more.
The patent goes on to mention an adapter with a wireless receiver, which would be used to connect with a previously unsupported device. Imagine if Apple released an adapter that could turn your unsupported 30-pin stereo dock into a wireless stereo dock. The patent even name-drops wireless standards like WiFi and Bluetooth; the iPhone 5 supports both standards for wireless audio.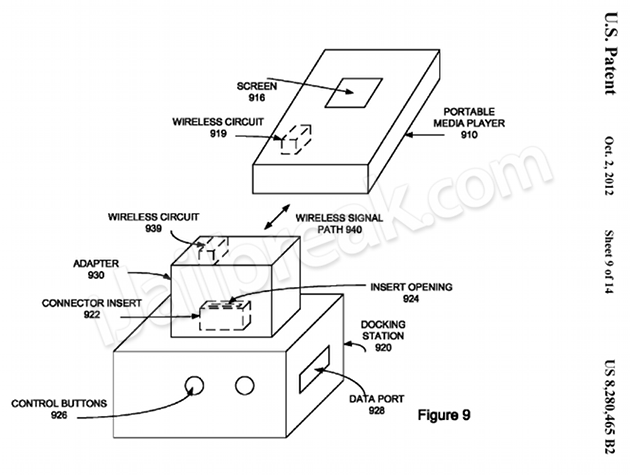 While this sounds great, the technology is already largely available. Belkin's $50 Bluetooth Music Receiver, for example, can add Bluetooth audio functionality to any stereo with a 3.5mm or stereo RCA jacks. That should cover just about every device you would want your phone to interface with wirelessly. Since you'd have the phone in your pocket, dock controls wouldn't really matter. The only advantage to plugging the adapter into a dock would be to draw power directly from it, making it more portable.
Do you think that a wireless adapter is better than a physical adapter? Should we wait for a solution from Apple or use existing multiplatform receivers? Share your thoughts in the comments section below.