The somewhat silly battle between rival tech giants Samsung and Apple continues to be waged in courtrooms across the globe, and another verdict has now fallen in favour of Apple. This most recent case between the two smartphone makers took place in the Netherlands, and revolved around that same old pesky rubber-banding patent that Apple has gotten so much mileage out of.
Basically, Apple has a patent on the idea of the screen bouncing back into place when you scroll it to the very edge. It's an effect that's used pretty prominently in iOS, and it was used in earlier versions of Android (up to 2.3). Due to that version of Android still being present on some Samsung devices, Apple has won a patent infringement case against Samsung that will require them to get rid of the rubber-banding feature – despite the fact that the very Apple patent in question has been deemed invalid by the patent office that issued it.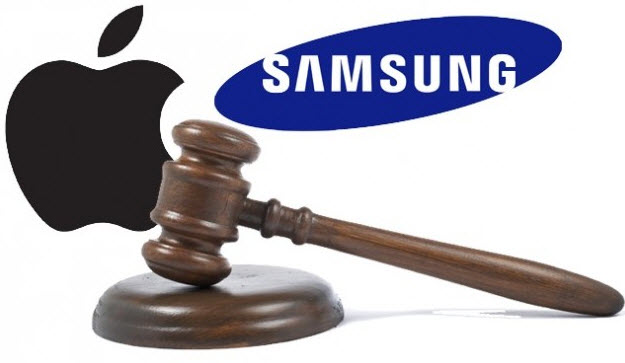 That invalidation is apparently not going to stop the Dutch court from ruling in favour of Apple on this one, but it's not a particularly harsh verdict for Samsung. There won't be any injunctions or sales bans in the style that the United States courts have shown they're fond of; instead, Samsung will have eight weeks to update all their phones that have older versions of Android installed, or remove those devices from the market. For every day past that eight weeks that they continue to offer Gingerbread or Froyo-equipped Android devices, they'll be fined $100,000.
The Korean tech titan probably isn't too worried about this verdict, as replacing their old Gingerbread handsets with newer Ice Cream Sandwich devices was probably on their to-do list anyways. The timeline of that roll out might be accelerated due to this verdict, but it's a far cry from the injunctions and billion-dollar settlements Samsung has faced in other countries.