While many people argue that the Amazon Kindle Fire will disrupt Apple's dominance in the tablet market, Apple is welcoming the Kindle Fire with big open arms. Apple argues that the Kindle Fire is a good thing, as it further fragments the Android platform. Barclays analyst Ben Reitzes just met with Apple CEO Tim Cook and CFO Peter Oppenheimer, and here is what he heard about the Kindle Fire:
While the pricing at $199 looks disruptive for what seems to be the iPad's most important rising challenge, the Amazon Fire – it is important to note that it could fuel further fragmentation in the tablet market—given it represents yet another platform. While compatible with Android, the Apps work with Amazon products. The more fragmentation, the better, says Apple, since that could drive more consumers to the stable Apple platform. We believe that Apple will get more aggressive on price with the iPad eventually but not compromise the product quality and experience.
Many people may not see Apple's point, but they have a very strong one. Android runs on many phones, tablets, even media streaming devices, many with manufacturers' customizations to it. Amazon's manipulation of Android on the Kindle Fire is very extensive, leaving it almost indistinguishably Android. However, Apple will have to fight with the aggressive pricing of the Kindle Fire, at $199, it severely undercuts the $499 price of the cheapest iPad 2.
As Amazon sells millions of these Android powered tablets, developers will see this as a third platform and begin building custom apps for the Kindle Fire, possibly building on its momentum.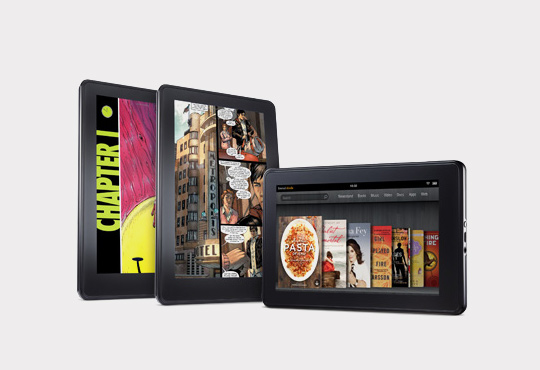 All of this speculation may prove useless, as well, no one has really played with the Kindle Fire yet. It may turn out to be a large, flat $200 paper weight, if so, Apple does not need to worry about any competition from it.
Are you going to be buying the Kindle Fire when it launches, or are you enjoying another tablet? Let us know in the comments below.
[Via BusinessInsider]