The smartphone arch rivals Apple and Samsung are heading back to court next year for another round of patent infringement allegations, this time concerning all the devices that are too new to have made it into the first big patent case that reached a verdict earlier this year. Most of the big new products from both companies – including the Galaxy S III and the iPhone 5 – have been named in the new suit already, but Samsung and Apple have both continued adding new devices to the case over the last few weeks.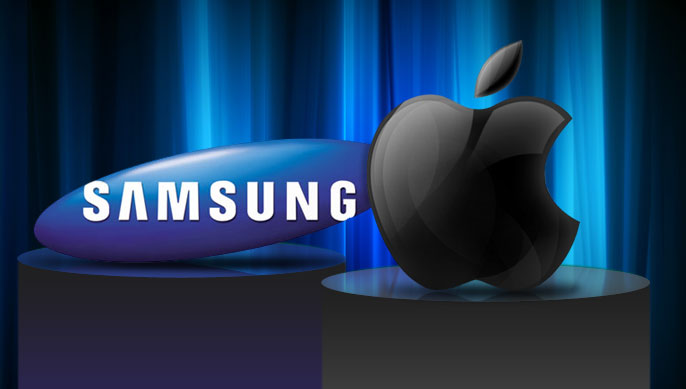 Today, Apple fired another shot across Samsung's bow, with the addition of six new devices to the growing list of allegedly infringing devices. As reported by FOSS Patents, those additions are:
"the Samsung Galaxy S III running the new Android Jelly Bean operating system" (the S III was previously added, and Jelly Bean was already at issue in Apple's previous motion to amend, but Apple says that the new Android version "did not arrive on many devices – including those examined by Apple's counsel – until earlier this month");
the Samsung Galaxy Note II (first released on October 24, rolling out to additional carriers earlier this month)
the Samsung Galaxy Tab 8.9 Wifi, which also isn't new per se, but the original infringement contentions were based on Honeycomb (Android 3.0) and on Thursday it received its update to Ice Cream Sandwich (Android 4.0), which is why Apple wanted to update its charts as well;
the Samsung Galaxy Tab 2 10.1, "which was released with the Ice Cream Sandwich operating system with various carriers beginning November 9, 2012, and most recently on November 21, 2012″;
the Samsung Rugby Pro (released on October 21); and
"the Samsung Galaxy S III Mini, which Samsung has yet to officially release in the United States, but which Apple discovered earlier this week is now offered for sale in the United States." (the UK release was on November 8)
The list of devices included in the case is beginning to look like a catalog of everything the two companies have released for the mobile and tablet markets over the last few months; for their part, Samsung has named the iPhone 5, iPad 4, iPad Mini, and the latest iPod Touch as infringing devices.
As we saw a couple months ago, the first patent battle between these two rivals ended with a verdict in favour of Apple, and Samsung now owes the Californian company over one billion dollars. They are, of course, in the process of appealing that decision, but that won't stop this second round of proceedings from going ahead. There was some controversy over the verdict of the first case, including rumors of jury misconduct, so we'll have to see if the second case goes any smoother.