Apple announced today that OS X Mavericks would be a free update and that all future Mac updates would also be such. Also in regards to software Apple dedicated some time to talk about its iLife and iWork suite. If you remember correctly we previously shared with you leaked redesigned icons so this was not surprising.
All of the iWork and iLife applications have been updated to include new designs, new features and other various improvements. None of the apps really appear to be flat, each maintains a distinct visual identity but they definitely appear to be more refined in appearance.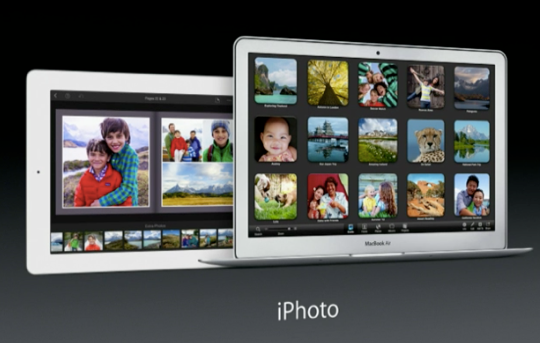 In regards to features you can check out the changelog of all the apps in question. Apple didn't even give demoes of all the apps as it just didn't have time.
What is neat though is that all the iWork and iLife apps will be available free today on any new iOS Device or Mac. Unfortunately there is still no love for older iOS Devices in this regard.