Apple is on a roll with extending the functionality of the Apple TV as it seems to add new channels almost every month with this month being no different.
The company has just released yet another set of channels to its set-top box, which includes Watch ABC that allows subscribers to watch content from their local ABC affiliate, a financial channel from Bloomberg, a streaming move and TV show channel called Crackle and a Korean channel called KORTV.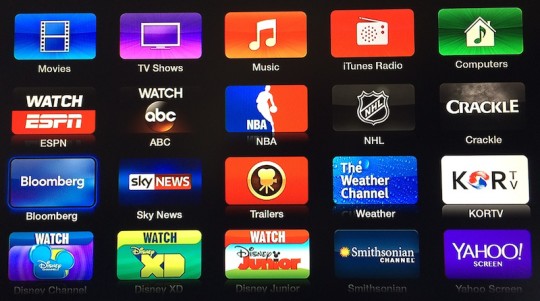 The channel update last month included Yahoo Screen and PBS, before that it was Major League Soccer and Disney Junior in September, Vevo, Smithsonian and Disney in August and HBO Go and Watch ESPN in June.
According to the rumor mill Apple is also looking to bring a Time Warner Cable and TV network The CW app into reality. These channels should be pushed to your Apple TV over-the-air, but if not you can update manually by going into Settings > General > Software Updates and hitting the Update Software option.