It looks like Apple has rolled out new Apple TV support for streaming purchased television shows in Canada, UK, and Australia. While users have been able to stream purchased movies through their Apple TV, TV shows have not been available to rent or purchase through the Apple TV menus in those countries, instead they had to be purchased on iTunes, then streamed via Home Sharing to the device. With this new update, purchased TV shows are simply stored in the iCloud and streamed directly to the Apple TV on demand.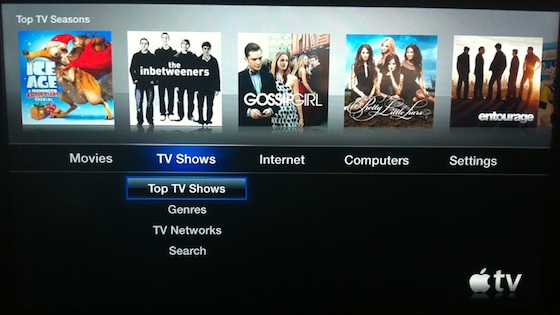 This feature has been available for owners in the United States since August. In addition, August saw a change in the type of TV shows offered through iTunes, eliminating the ability to rent TV shows for 99 cents, and instead was replaced with the option to purchase their shows. Having a show purchased, more devices are able to enjoy the purchased item through Apple's iCloud now.
Do you buy TV shows with your Apple TV, if so what is your favourite TV show, tell us in the comments below.