Insider sources have told Bloomberg that plans for the future of Apple TV are not going as smoothly as the Californian tech company had hoped. Earlier rumors indicated that Apple was planning on releasing a new Apple TV product before the end of the year, but now it looks like that's not going to happen.
All manner of disagreements between Apple and the big cable companies have made Apple TV's progress slow. The eventual idea is for Apple TV to not only stream shows and movies from the net, as it does now, but also provide live content in a manner similar to traditional cable. The problem is, all that live content belongs to the cable companies, and they're reluctant to lose revenue to a third-party service offering the same live broadcast as them.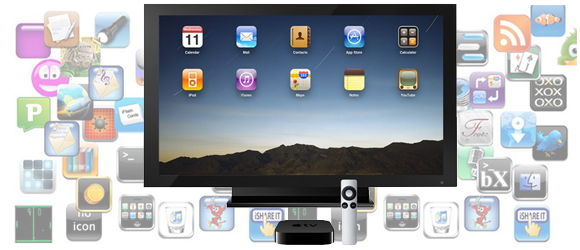 According to Bloomberg's sources, though, Apple might be close to reaching a deal with Time Warner Cable, a major player who could help them get their foot in the door of the cable industry. If that happens, Apple may start small and expand as they make more deals. It's not Apple's usual strategy, which generally involves launching things with a bang, but it might have to do.