It looks like Apple's 6.1 update for the Apple TV which rolled out alongside iOS 7.1 has brought more functionality to the table besides just the ability to hide channels. One new feature that has been discovered is the ability to discover an AirPlay compatible device over Bluetooth directly, rather than relying on Bonjour.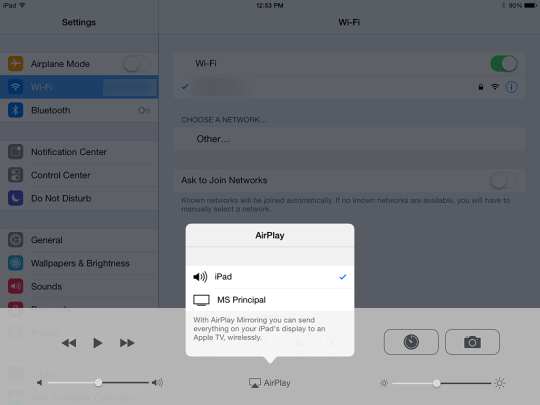 Derick Okihara over at AFP548 first spotted the feature. He explains:
Here's one that will make educators and education network administrators realllllly happy. There's a hidden gem in the AppleTV 6.1 update that was released today.

In addition to Bonjour over UDP negotiation for AirPlay, iOS 7.1 devices will also look for AirPlay sources using Bonjour over bluetooth when doing it's scan! This means you do NOT need bonjour over UDP for AirPlay -discovery-. Once the host is discovered, AirPlay data is then transmitted over the normal network.
This is just a long winded way of saying that your Apple TV will be able to scan for AirPlay compatible devices. It will require your Apple TV to be running iOS 6.1 and your iOS Device to be running iOS 7.1. Bluetooth 4.0 also is needed, so it work with iPhone 4S or later, iPad 3 or later, iPad minis, iPod touch 5G and Apple TV 3.
No such functionality has come to the Mac yet, but it likely won't be long until it does.