This Holiday season it looks like Macs have become the most sought after desktop computer. The market research firm Parks Associates has just completed a survey where they have found Apple computers have surpassed the longtime Holiday desktop leader Dell and other competitors like HP and Acer. This is the first time Apple products have been in the top spot of the survey as the company was ranked 3rd in the category in 2011 and 2nd in 2012.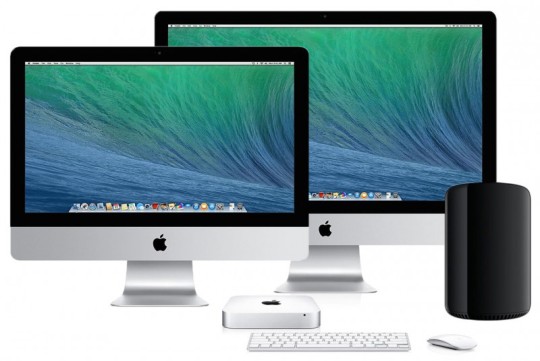 Apple didn't only get the top spot in the desktop computer category though, but rather the most sought after streaming media device as well, beating the likes of Roku and Boxee. It of of course also received the top tablet spot as well.
"Apple topped the list of intended brands for desktop purchases for the first time this year," said John Barrett, director, Consumer Analytics, Parks Associates. "In 2011 and 2012, Dell was the top desktop brand, but Apple has displaced it, making Apple now the most popular brand across even more key CE categories."
With Apple strategically updating its Macs before the Holiday season with Intel Haswell processors and faster PCI-Express based flash storage it is no wonder why people are all over the Mac.