Samsung has been holding on to the title of the top U.S mobile phone vendor since 2008. However, in Q4 2012, Apple managed to overtake Samsung, hence becoming the top mobile phone vendor in the U.S. Apple had a very good run in Q4 2012 and sold a record number of iPhones. They had a very good holiday season as well, which helped in maintaining profits.
According to a new report from market research firm Strategy Analysts, Apple managed to sell more mobile phones in Q4 2012 than Samsung. This is only for the fourth quarter of 2012, for the whole of 2012, Samsung had the lead and was the top mobile phone vendor in the U.S. As per the report, around 52 million phones were sold in the U.S. in 2012, and about 17.7 million of them were Apple iPhones. That's about 34% of the mobile phone market share in the United States.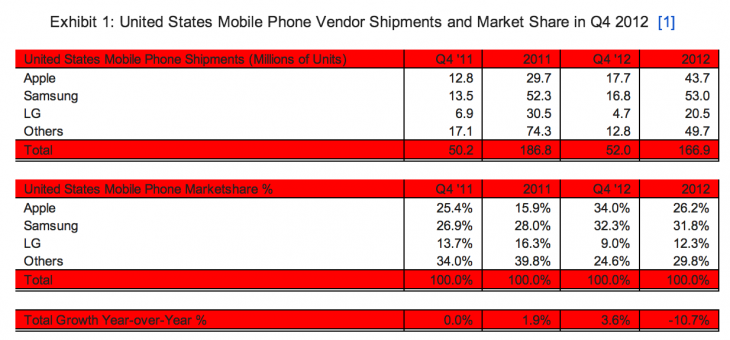 In Q4 2011, Apple sold 12.8 million iPhones and that number went up to 17.7 million in Q4 2012. Samsung shifted about 16.8 million phones in Q4 2012, falling short by very little to Apple's numbers. LG came in number 3, by shipping about 4.7 million phones, which is a lot less compared to Apple or Samsung. You'd have thought LG did well thanks to the Nexus 4 sales, but it looks like that wasn't the case. LG did worse in 2012, as they dropped from 6.9 million in Q4 2011 to 4.7 million phones in 2012.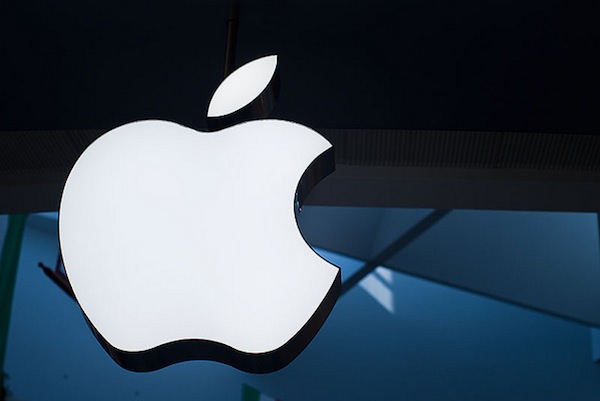 Things are obviously going to change in Q1/Q2 2013 as Samsung releases the next iteration of its flagship Galaxy smartphone. Apple will have to launch something outstanding if it wants to keep the top spot in the United States. In the rest of the world, Samsung is way ahead of Apple and so is Android ahead of iOS. If the fruit company comes out with a cheaper version of the iPhone, an iPhone with a larger than 4-inch screen, then it'd be able to sell a lot more than ever before.