Apple has been rumored to be working on a television for a long time now. In fact, Tim Cook practically said the company was looking into innovating the TV. Now a new report comes from Digitimes that Apple is indeed continuing to develop a TV, that some are calling the iTV, which is likely to support Ultra HD (3840×2160) along with voice and motion control functions and Internet connectivity, according to industry supply-chain sources.
Apparently the only issue with producing such a TV at this time is where to get the TV's ultra high definition panels made. As long as Apple is able to solve this problem, the TV could be released at the end of 2013 or beginning of 2014.
The sources said that Apple and Foxconn Electronics have been in discussions for quite some time in terms of the TV's mass production schedule, but that Apple has been considering where panel supply for the TV will come from, as Ultra HD TV panel makers, most of whom are based in Taiwan, are expected to be producing at nearly full capacity in 2013 in order to meet demand from China-based TV vendors.
Right now Ultra HDTVs, otherwise known as 4K TVs, are more of a novel technology. This has to do with their panels being so hard to mass produce. If you take a look at the 4K market today, it would be hard to find one for under $20,000.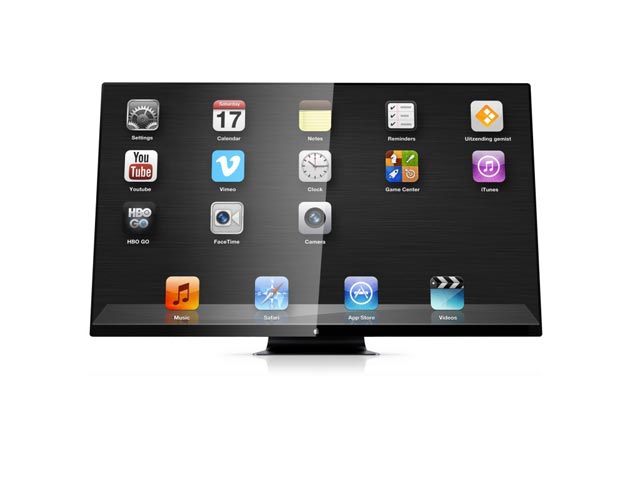 If Apple indeed goes with an Ultra HDTV, it will likely source them from LG, which will likely be able to mass-produce Ultra HDTV panels by the second half of the year. According to Digitimes, "if LG is successful and has ample supply of the technology, Apple may try to release the TV by the end of 2013, but is more likely to do so towards the beginning of 2014."
There are actually other panel makers who would be able to mass produce Ultra HDTV panels, but most of their production is currently allocated to the panel production of products such as the iPhone, iPad and iPad Mini.
Whether or not Apple is actually serious about creating a television remains uncertain. Critics are quick to point to the fact that although the life cycle of a TV is much longer than a smartphone or tablet, the profit margins are worse. As such, many people think Apple would be more inclined to release a set top box.