Manufacturing electronics in the United States is not an easy thing to do. Take a look at Google's Nexus Q for example, this product has yet to reach widespread commercial availability. Regardless of this fact, when you have over $100 billion in your bank account, there is little you can't do. This is of course a reference to the large sum of money Apple has in their possession.
In early December it was reported that Tim Cook, Apple's CEO, said in an interview that Apple is working on bringing one line of their Mac computers to be made within the United States. He of course did not specify which line this would be, but it was widely believed that it would be the Mac Pro.
Now, a conflicting report from the hit-or-miss publication Digitimes has rolled in that states Apple instead has plans to move its Mac Mini production back to the United States, with Foxconn Electronics (Hon Hai Precision Industry) to be responsible of handling establishment. This information apparently comes from sources in the upstream supply chain.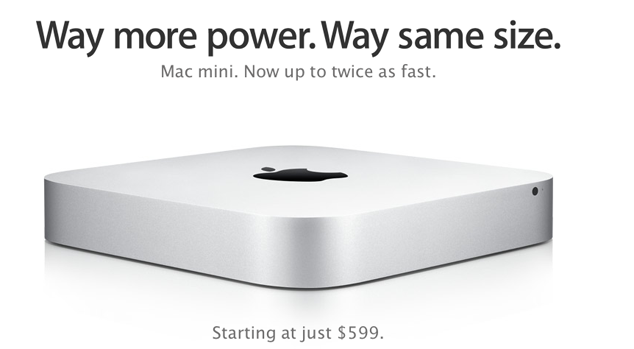 It is being estimated that Mac Mini sales are supposed to rise to 1.8 million units in 2013, which is a 30% increase from 2012. This will be the result of new automated production lines and more U.S. Foxconn employees being hired. What do you think? Will Apple bring that production of the Mac Mini to the United States or will it be another line of Mac computers? Drop us a line in the comments section below.