Apple just announced the all new iPad Mini, a new 4th generation iPad, a brand new iMac with a new design, updated Mac Mini and the lastly the 13-inch MacBook Pro with Retina display. Today has been a great day for Apple and all Apple fans, as we have some new products to drool over.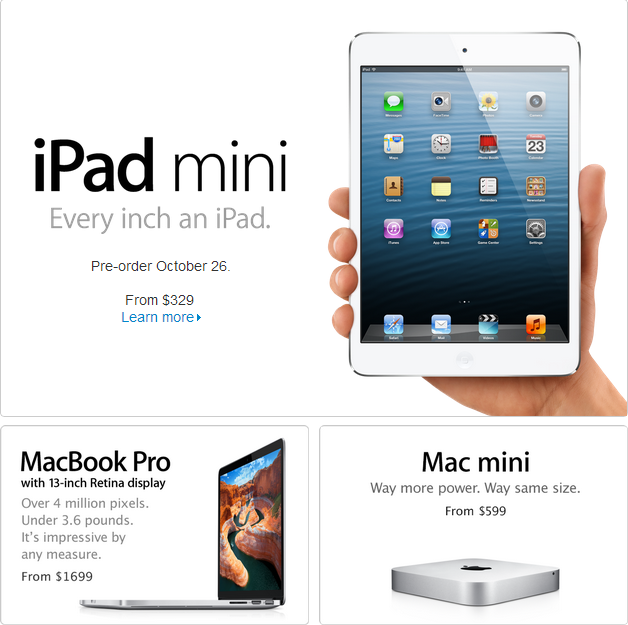 The Apple Online Store is now back online and has been updated with all the new products. The 13-inch MacBook Pro gets a Retina display, slimmer design and some new hardware. The iMac gets a new design, is super slim at the edges and also gets awesome hardware upgrades. The iPad Mini, which is every inch an iPad, has a 7.9-inch display, A5 processor, optional LTE, FaceTime HD camera and a beautiful slim design. The Mac Minis too get a much required hardware upgrade.
You can currently purchase the 13-inch MacBook Pro with Retina display and the new updated Mac Mini's, but the other stuff is out of bounds. The iPad Mini pre-orders will start on October 26th. The all new slim iMac 21.5-inch and 27-inch models will be available in November and December, respectively.
So, what new Apple product are you getting?