In the middle of June Apple made iWork for iCloud beta available for registered developers to beta test. In case you missed the announcement of iWork for iCloud beta essentially the service allows you to edit documents right in your browser.
This means you can now edit any document created using an application in the iWork suite (such as Pages, KeyNote or Numbers) without having to be running iOS or OS X. This is great because if you are somewhere without access to a Mac or iOS device you can still edit OS X specific documents.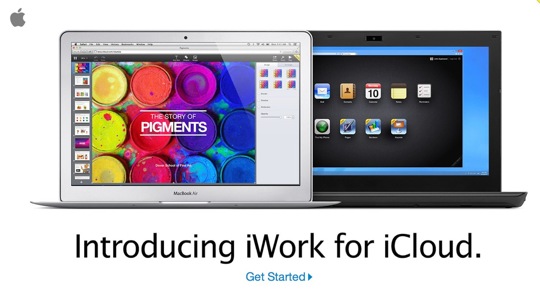 Considering all this takes place in the browser it is an impressive technical feat that Apple was able to essentially clone the iWork applications using web technologies with almost all of their full functionality being available right in the browser.
If you have been wanting to test out iWork for iCloud beta for yourself, but you aren't a developer, you will be glad to know that we are hearing reports that Apple is sending out invitations to users who aren't in the company's developer program to beta test iWork for iCloud beta.
Not all iCloud users have been invited yet and it is unclear at how Apple is handling the rollout at this point. We assume, however, that all users will receive invites as the weeks go on before the service launches in the Fall with iOS 7.
Have you received an invite? Let us know in the comments.