The iTunes Store has grown tremendously over the years. Just last year in September, Apple announced that they had sold about 20 billion songs on iTunes. Just months later, yesterday, Apple announced that number has reached 25 billion. Wow, that was fast!
Of course, this is the number of songs purchased on iTunes since the iTunes Stores' opening. Apple's iTunes Store has been operational since 2003 and is currently available in about 119 countries. The iTunes Store houses about 26 billion songs in total. In a new Press Release, the company announced that customers have purchased over 25 billion songs from the iTunes Store so far.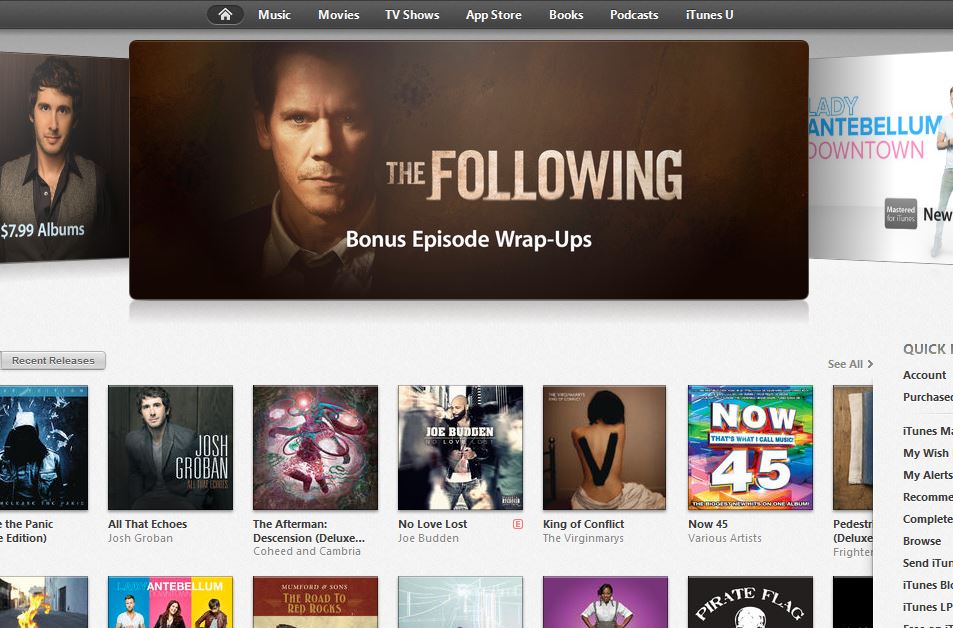 The 25 billionth downloaded song was Monkey Drums (Goksel Vancin Remix) by Chase Buch. The customer who downloaded this song will receive a €10,000 iTunes gift card. Eddy Cue, Apple's SVP of Internet Software and Services stated in the release:
"We are grateful to our users whose passion for music over the past 10 years has made iTunes the number one music retailer in the world. Averaging over 15,000 songs downloaded per minute, the iTunes Store connects music fans with their favorite artists, including global sensations like Adele and Coldplay and new artists like The Lumineers, on a scale we never imagined possible."
The iTunes Store currently sees about 15,000 song downloads every minute. It doesn't say no to new artists, which is a plus point for a lot of musicians who are trying to get recognized. Right after this announcement, Apple made a collection of love songs available in the iTunes Store for just 69 cents. Yeah, I know, that number can't just be a co-incidence right?

The love songs are available under the Valentine's Day love songs collection and features a lot of good love songs. You can choose between different genres and all of them are available for just 69 cents. Head on over to the iTunes Store or follow this link.