Apple's virtual assistant Siri, and Microsoft's Bing (which has been gradually increasing its user base since June 2009) are proving to be a serious threat to Google.
Google Chairman Eric Schmidt acknowledged this before a senate subcommittee investigating Google's dominance in internet searches. He claimed Apple's new virtual assistant Siri was a "significant development", that could be a threat to Google.
Apple's Siri is a significant development–a voice-activated means of accessing answers through iPhones that demonstrates the innovations in search. Google has many strong competitors and we sometimes fail to anticipate the competitive threat posed by new methods of accessing information.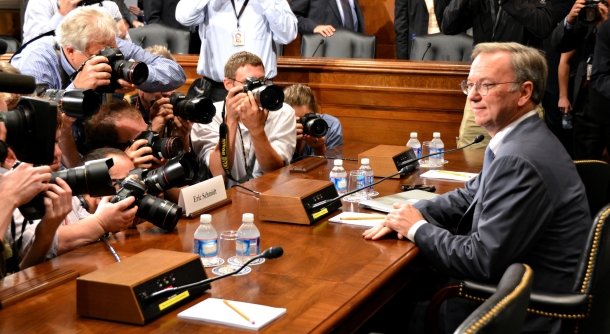 Google currently occupies 97% of mobile search queries, from which 2/3 of these queries are from iOS devices. You can probably already imagine the impact that Siri could have on Google's mobile search engine dominance if Apple decided to use Bing for Siri tasks instead of Google.
With this being said, it is now up to Google to think of a strategy to protect itself from Siri and Bing. As it could very well be a possibility that Apple turns to Bing for Siri related tasks in the near future.